NBA Rumors: Kyrie Irving Return Could Backfire Moving Forward For Nets
KEY POINTS
Irving could be returning to action soon
Irving is not to keen on having surgery for his injured shoulder
Nets may want to think long-term and rest Irving instead
The Brooklyn Nets are playing the season with players not at 100-percent. Kevin Durant is not expected until the 2020-21 NBA season while Irving is currently dealing with a shoulder injury. At 16-20, the Nets are in 8th place of the Eastern Conference. But even if they make the postseason wars, an early exit looms.
Regardless, Irving could provide Brooklyn with a big boost. The 27-year-old guard has been out since Nov. 14 due to a right shoulder impingement, Alex Schiffer of The Athletic reported. However, the one-time NBA champion has been cleared for contact and participated in full at a recent practice. Irving plans to practice more before his shoulder is re-evaluated next week.
Irving was also asked if he needed to undergo surgery for his shoulder. The six-time NBA All-Star responded to Schiffer by saying he prefers not to think about it for now. Rather than go under the knife, getting a cortisone shot was Irving's alternative. However, this would be a temporary solution for him to return along with some rehab and the right amount of rest, the New York Post reported.
In 11 games this season, Irving has averaged 28.5 points, 5.4 rebounds, and 7.2 assists. These are better numbers compared to his career highs. But since he is forced to miss some games, Uncle Drew's efforts have hardly mattered. A return could boost their chances but the Nets will find the sailing rough. There are powerhouse teams like the Milwaukee Bucks or the Toronto Raptors lording it over the Eastern Conference. It will take a lot for the Nets to pull through.
In his absence, players like Spencer Dinwiddie have stepped up. In fact, he was key in helping the Nets make it 16-13 at one point. However, Brooklyn has dropped seven games since that time and head coach Kenny Atkinson needed a morale boost. He hopes Irving can at least stop the bleeding. But the question is for how long?
The Brooklyn Nets are expected to figure prominently although not this season. With only Irving and DeAndre Jordan holding up the fort, things could be different with a complete and healthy crew next season.
For now, it may be best for Atkinson to seek alternatives and back his current roster. It won't be easy but it would be best to preserve your star players for future NBA wars to come.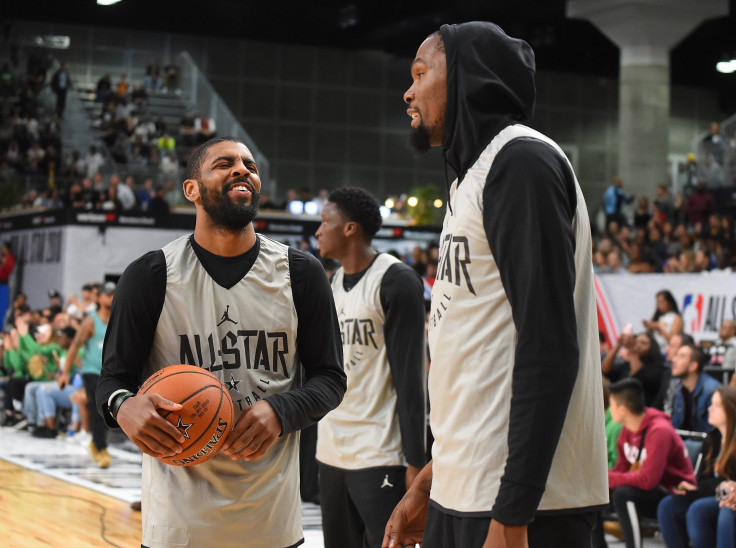 © Copyright IBTimes 2023. All rights reserved.