NBA Rumors: Lakers Could Get Barrett If Knicks Pick Garland
The 2019 NBA Draft is fast approaching and most are already aware that Zion Williamson, Ja Morant, and R.J. Barrett are likely to be the top three picks. The New Orleans Pelicans get the first crack followed by the Memphis Grizzlies and then the New York Knicks. With Williamson likely taken in first, the selection of Morant and Barrett has left most guessing.
Of course, there is a chance that some changes may ensue. Picking fourth are the Lakers and the consensus is that they will be selecting Darius Garland. This entirely depends on team needs and Reid Forgrave of CBS Sports brings up a pretty interesting scenario that would depend on the Knicks plans. This is with reference to the possible coming of Kyrie Irving and Kevin Durant – two players who could put to waste the talent of Barrett.
There is a chance that the Knicks could opt to select Garland instead, someone who was mentioned in a previous post that the Lakers could draft. It could be a reversal of sorts since Garland has proven that he can hit it from the outside, adding a shooter that David Fizdale could utilize better.
Garland normed 47.8-percent from beyond the arc in the last five games of the regular season with the Vanderbilt Commodores, more than decent that could see him rise as one of the NBA's new elite guns, Sir Charles in Charge reported.
If that was the case, the Lakers would be in a great position to select Barrett who reportedly has shown shades of James Harden. It would make sense for head coach Frank Vogel with the Lakers looking for another offensive option to help out LeBron James. If that holds true, Barrett is likely to come off the bench although a fine showing could earn him some starting nods.
That also depends on who the Lakers get in free agency. Kawhi Leonard and Jimmy Butler have been mentioned, two guys that James has reportedly conversed with. Leonard is currently playing with the Raptors and seeing him leave Toronto has gotten bleaker with each win they get in the ongoing NBA Finals.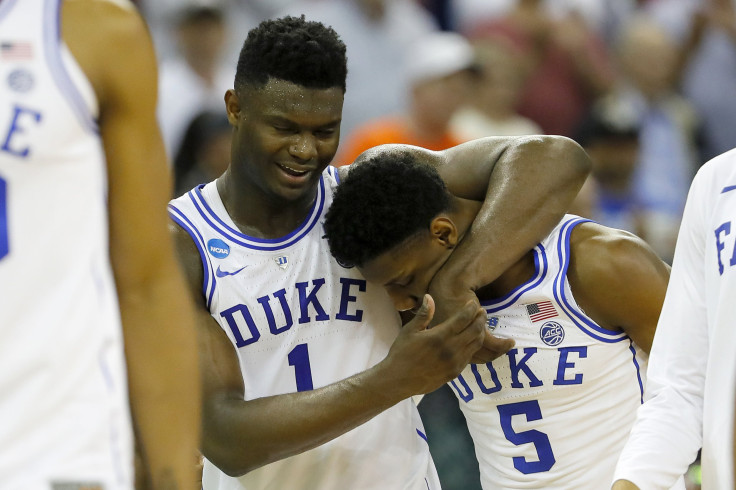 Butler, on the other hand, could also stay with the Sixers. Philly said it would try its best to keep him in the fold although Butler and improve on their recent NBA playoff performance. Barret's future with the Lakers, if ever he is selected, could hinge on free agency moves, making this summer a drama-filled one.
© Copyright IBTimes 2023. All rights reserved.