NBA Rumors: Lakers GM Reportedly Told Lakers Star He Would Not Be Traded
The Los Angeles Lakers remain in a bind, and one person in the hot seat is general manager Rob Pelinka.
As most know, he was singled out as the reason as to why then-team president Earvin "Magic" Johnson stepped down from his post due to backstabbing. However, it looks like there were a lot more issues tied up to the 49-year-old since being named Lakers GM in 2017.
Larry Nance Jr., one of the most promising forwards the NBA has to date, was reportedly told by Pelinka at one point before that he would only be traded if the Lakers were offered one of the game's top three best players, The Athletic reported. Weeding out who these would be is debatable although one of them is likely to be Kevin Durant of the Golden State Warriors.
According to Stephen A. Smith, Pelinka once told Nance that he would not be moved even if the Warriors offered the former NBA MVP. All this seems to be tied up to Nance's plans of settling down in Los Angeles who had approached the general manager on their plans for him. The prior statement was allegedly made by Pelinka, although most know by now that Nance would eventually be traded alongside Jordan Clarkson to the Cleveland Cavaliers for Isaiah Thomas on February 2018.
From there, it seems that that trust issues have now come out on Pelinka. It brings to mind past deals as well, particularly the one involving D'Angelo Russell – someone who showed NBA fans what he is truly capable off with the Brooklyn Nets. Could this be the same plight that awaits Lonzo Ball if ever rumors are true that he may be traded soon?
In all, the trust issues between the Lakers and Pelinka shows how dysfunctional things are over in Hollywood. Even with Frank Vogel on board, it seems that there is a power struggle right now and something that could end up affecting the Lakers' ambitions of finally getting back on track. It also raises questions on whether LeBron James could at some point be traded, unsurprisingly something that comes tied up to the dishonesty angle being hurled at the current Lakers general manager.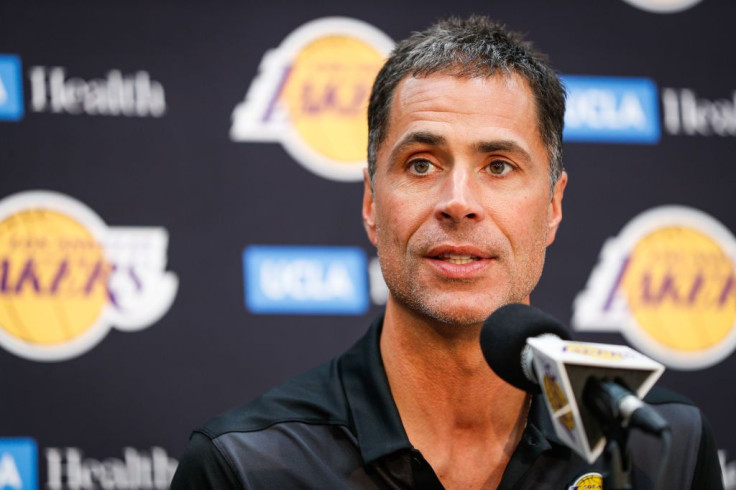 Either way, the Lakers are expected to encounter rough sailing from here on. Pelinka is the guy in the hot seat so it will be interesting if this issue will die down moving forward.
© Copyright IBTimes 2023. All rights reserved.