NBA Rumors: Lakers Shift Focus To Favors Due To Low Chances Of Getting Davis
The Los Angeles Lakers are looking for another NBA star to play alongside LeBron James although their choices seem to be diminishing by the day. With the New Orleans Pelicans once again reiterating they are not entertaining any trade deals involving the Lakers for Anthony Davis, Los Angeles needs to look down further at other upcoming free agents to add to the roster.
With Davis possibly out of reach, the Lakers need to find alternative big men for the 2019-20 NBA season. And one name that is reportedly on the radar of the Lakers is Derrick Favors of the Utah Jazz. According to Sporting News, sources claim that the Lakers have interest in the 27-year-old big man who has played for the Jazz ever since his entry back in 2010. But this potential deal can only move forward depending on what Utah has planned. They hold a team option on the third overall pick of the 2010 NBA draft worth $16.9 million. The Jazz have until July 6 to decide.
Favors could be a great pickup, someone who can add the needed toughness and work off the boards. He is ranked fourth in career rebounds with the Jazz and seventh in blocks. He is also prominent in other departments and could provide the Lakers a big boost in the middle, SB Nation reported.
But the real need of the Lakers right now is help on the scoring end. Bradley Beal is reportedly another target although that move remains up in the air. Kyle Lowry is another one being mentioned. His decision will likely depend on how the Toronto Raptors finish this season, Bleacher Report reported. They are currently jostling with the Milwaukee Bucks in the NBA Eastern Conference Finals.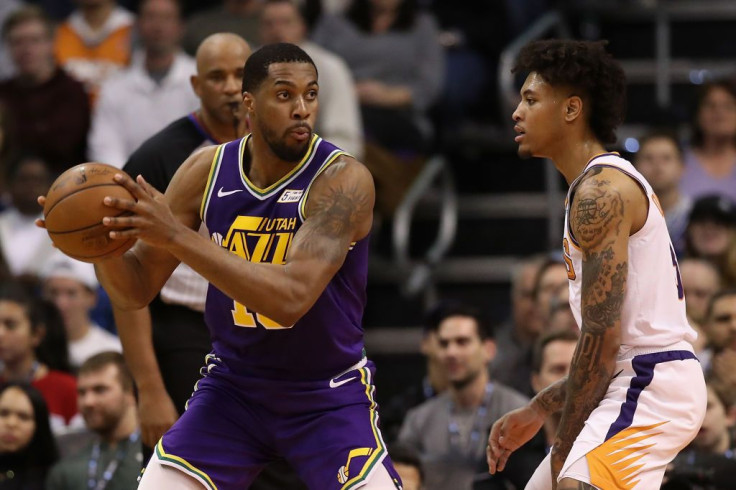 Lest we forget, there are also Kyrie Irving and Jimmy Butler linked to the Lakers. Irving entered the mix after establishing new communication lines with James, while Butler had expressed in the past his interest of possibly playing in Hollywood. The Lakers do have options although the James factor needs to be inserted. There are some NBA stars who prefer to take their act elsewhere because they are not to cool to the idea of playing behind the shadows of the three-time NBA champion. The Lakers have a tedious offseason ahead, something that can hopefully align and get them over the hump.
© Copyright IBTimes 2023. All rights reserved.