NBA Rumors: LeBron Forced To Leave If Lakers Fail To Land Second Superstar
The Los Angeles Lakers have their work cut out for them as they start the search for another NBA superstar to help out LeBron James. Plenty of names have cropped up such as Kyrie Irving, Kawhi Leonard and Jimmy Butler, although there is no assurance that the purple and gold will be successful. Should the Lakers fall short of getting them to sign on the dotted line, it begs to ask if James is willing to go through another season (at the least) carrying the Lakers on his broad shoulders.
James has done his part to help the Lakers recruit that coveted second NBA superstar. For now, the best that teams can do is map out their targets pre to free agency before they can offer their pitch to the said players. Hence, all the Lakers can do right now is play the waiting game and hope that they land their targets. If they fail to do so, there are now murmurs that the three-time NBA champion may eventually give up on Los Angeles and seek a trade, ESPN reported.
"I'm hearing that if they whiff on free agency, and if they whiff on a trade -– which I don't know how likely that is, but if that happens, they've got big trouble with LeBron. Why would LeBron –- I mean, the LeBron era could be over before it starts here," said Bill Plaschke of the Los Angeles Times.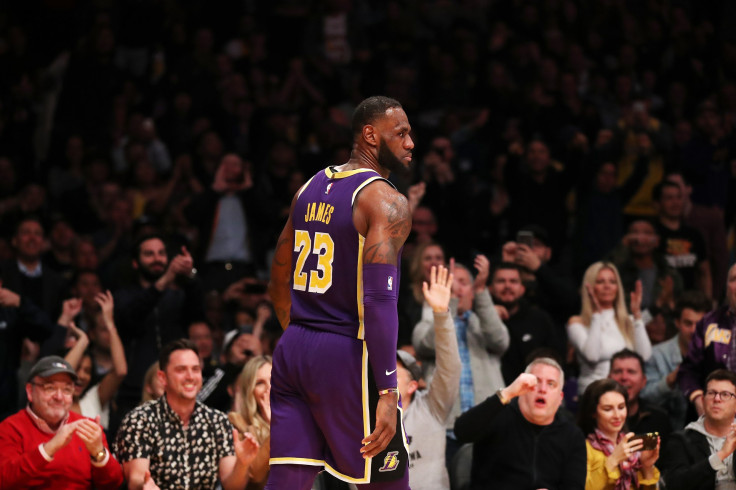 Other than Irving, Leonard and Butler, Anthony Davis is expected to be on the Lakers' list. The Pelicans have reportedly started to listen to offers -- meaning there are some players on the Los Angeles roster likely to be on the way out. The young core leads the list, namely Lonzo Ball, Kyle Kuzma and Josh Hart. Their fourth overall pick for the 2019 NBA Draft could also be included in the mix, regardless of who they pick up on June 20.
Lakers general manager Rob Pelinka and new head coach Frank Vogel will have sleepless nights figuring out who to get. Although it was not confirmed, James may have mentioned some players he wants to help him out as Los Angeles tries to bounce back hard and make the NBA playoffs next season. If all these plans fail to materialize, it would not come as a surprise to hear LeBron James trade news plaguing the headlines once more -- yet another debacle the Lakers want to avoid.
© Copyright IBTimes 2023. All rights reserved.