NBA Rumors: LeBron James Didn't Like One Thing Kobe Bryant Does As Teammate
KEY POINTS
Former Team USA head coach Mike Krzyzewski reveals an intense moment between Kobe Bryant and LeBron James
"Coach K" says he and James weren't pleased about Bryant's shot selection during the Beijing Olympics
Jason Kidd has asked the late Lakers legend if he is capable of adjusting his game
LeBron James may have admired Kobe Bryant as an athlete, but he once didn't like one thing about him as a teammate.
Throughout his glorified career, Bryant had the license to take pretty much every and any kind of shot he wanted.
Most fans were enamored by Bryant's style of playing, including his wild shot selections during some games. But apparently, James and renowned basketball coach Mike Krzyzewski weren't one of them.
In a recent episode of "The Dream Team Tapes: Kobe, LeBron & The Redeem Team" podcast, "Coach K" vividly recalled how he addressed Bryant's radical shot selection during the 2008 Beijing Olympics.
According to Krzyzewski, during one game, "Black Mamba" began taking what he called "Kobe Laker" shots, referring to some difficult and probably unnecessary shots, given that there were a handful of world-class players on the floor to pass the ball to.
Right after Bryant took the said shot, Krzyzewski remembered James giving him a look, signaling they "got a real problem."
"We're gonna win and in the first half, Kobe started taking 'Kobe Laker' shots, which they had not been doing all game, and LeBron [James], he looks at me and I know we got a real problem," Krzyzewski recounted. "I told him I will take care of this trust me."
"So we were up all night as a staff trying to figure out how to handle this, and I said 'give me his shots on a computer and I'll have an individual meeting with Kobe.' So I'm really apprehensive. Let's put it this way about having this meeting, but I gotta do it, I said I'd take care of it."
What happened next was something intense. Krzyzewski told Bryant that the shots he has taken were "b---s---" shots.
In the end, the five-time NBA champ acknowledged his mistake and moved on.
"So I brought him (Bryant) in and I said, 'look I wanna talk to you about shot selection. Let's take a look at these shots' and I said 'they're bulls*it shots,'" the coach revealed. "'You can't do that when you have Carmelo [Anthony] and Lebron. It erodes what we're doing.'"
"So I don't know what I'm gonna get, but what I get is like a gift from God. He just said, 'You're right I won't do that,'" he continued.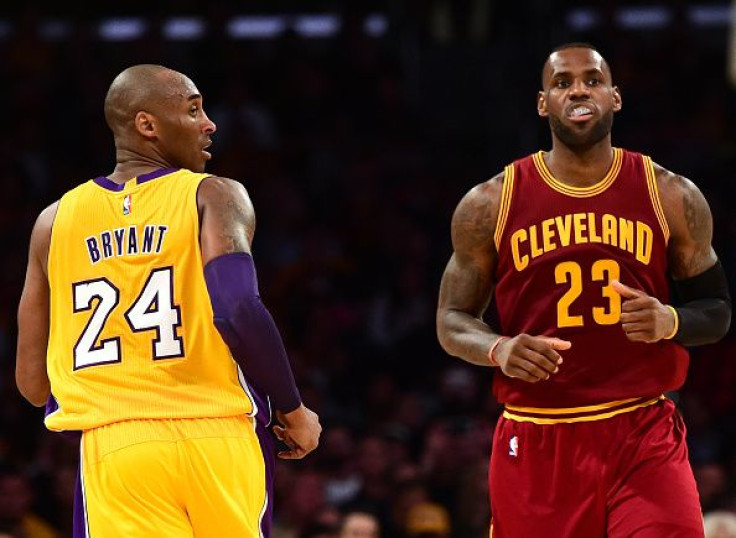 NBA legend Jason Kidd then barged in with an identical moment with Bryant at the time.
According to Kidd, he asked Bryant if he could just "catch-and-shoot" instead of doing a couple of dribbles before taking a shot.
"Kobe would take some crazy shots," Kidd recalled. "There was a point in practice where I asked if he could catch-and-shoot. And he looked at me like I was speaking a different language."
"[I asked] 'Do you always have to dribble the ball to shoot?'" he added. "I think he took offense to it at first, but I was really actually trying to help him make the game easier."
© Copyright IBTimes 2023. All rights reserved.