NBA Rumors: Miami Heat Could Make Another Godfather Offer To Leonard This Summer
The Toronto Raptors have been running wild in the NBA playoffs and have now reached the farthest since joining the league back in 1995. Kawhi Leonard has turned out to be a good acquisition, someone who they got in exchange from the San Antonio Spurs for DeMar DeRozan. But the gamble could be a short-term lease after this NBA season especially with a lot of teams in hot pursuit of the 27-year-old forward.
Several teams have been linked to Leonard as of this writing. That includes the Los Angeles Clippers, Los Angeles Lakers, New York Knicks and the Golden State Warriors. If one is to consider the odds from Las Vegas, the Clippers are the favorites to land Leonard next season. Of course, the Raptors are still in play and the breakthrough may actually factor in.
One team ironically out of the mix is the Miami Heat. Most are curious why Pat Riley did not try to pursue Leonard last season although it turns out that they did make a "Godfather" offer to the one-time NBA champion but the Spurs rejected it, Heat Nation reported. Riley and his crew can try again this summer although it would not be surprising if other teams with cap space to spend have the same thing in mind.
As mentioned in a previous post, James has reportedly already touched base with Leonard and Jimmy Butler. With the Lakers aggressively seeking another NBA star to join the fold, Leonard may be a great addition. But if there is one thing that may turn off the 15th pick of the 2011 NBA Draft, it would be the turmoil the purple and gold is currently in. Unless team owner Jeanie Buss is able to douse water on the fire, the internal problems may turn off NBA targets – not limited to Leonard.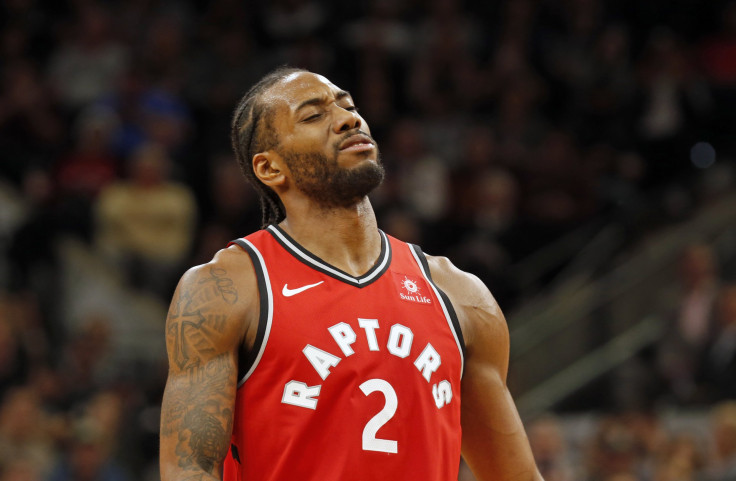 Also, Leonard may also have no reason to leave the Raptors. Regardless if they win the NBA title or not, it remains that head coach Nick Nurse has assembled a right mix of players that can bring Toronto to the top. If they do fall short against the Golden State Warriors in the coming NBA finals, there is always next year to look forward to. And one vital player that the Raptors will prioritize this summer is Leonard who has unquestionably made his case as one of the top NBA stars of today.
© Copyright IBTimes 2023. All rights reserved.