NBA Rumors: LeBron Jumpstarts Lakers Superstar Free Agent Hunt
LeBron James knows that there are times he needs to take matters in his hands if the Los Angeles Lakers are to get back on track. With the Lakers top management still wading the waters, the three-time NBA champion has buckled down to work and reportedly reached out to two targets in Kawhi Leonard and Jimmy Butler.
The two names hardly come as a surprise. However, the sudden date with Leonard may come as a surprise. It was not too long ago that the 27-year-old NBA star was believed to be not interested in joining the Lakers and play behind LeBron James. Depending on how the King converses with the current Toronto Raptors star, there could be a sudden change of heart on the part of Leonard.
"From what I understand, he has already begun the recruiting process. I've heard he has had contact with Kawhi Leonard. I've heard he has had contact with Jimmy Butler. There is no tampering enforcement by players. … The thing about it is, I don't know if texts and calls and maybe a dinner with LeBron is enough for the Lakers to overcome the hurdles that they're going to have," said Brian Windhorst on ESPN.
James vowed that he would be more aggressive in the free agent search for the Lakers who are looking for a legitimate NBA star to play alongside him. Adding Leonard could be a big lift to their chances next season if successful. If not, there is always Jimmy Butler to consider, someone who had expressed interest in the past of playing in Hollywood.
For Leonard and Butler, other teams are expected to be in pursuit. With the Raptors on the brink of making the NBA Finals, there is a chance that Kawhi could opt to stay in Toronto because of the success they have had.
The same holds true for Butler who could stick around in Philadelphia. With no clear leader, Butler could step into that role and lead the likes of Ben Simmons and Joel Embiid. Philly plans to try and convince the 29-year-old to stay, yet another curious twist this NBA offseason.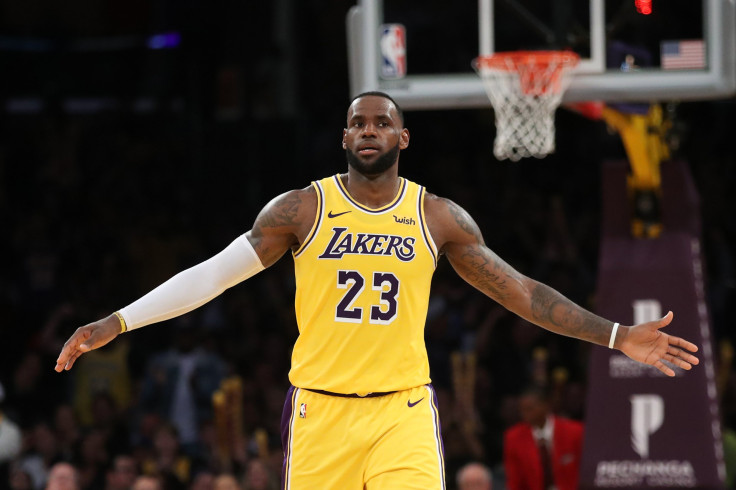 The Lakers, if successful, are likely to take in only one of the two. Aside from Leonard and Butler, another name curiously in the mix is Kyrie Irving. After establishing new communication lines with James, he could be another integral part of the Lakers at the point. However, the Lakers will have to wait and see since there are other teams also in hot pursuit of Uncle Drew.
© Copyright IBTimes 2023. All rights reserved.