NBA Rumors: Minnesota Timberwolves Player Expected To Be Traded, Houston Rockets Among Suitors
The 2020 NBA trade deadline could be a relatively quiet one, but a few deals are bound to get done. With no superstar likely to get traded, the Minnesota Timberwolves could potentially end up making the most notable move.
Timberwolves forward Robert Covington has been in trade rumors for much of the season. According to multiple reports, there's a good chance he'll be wearing a different uniform by Thursday.
"Robert Covington is a player I'm very confident they're gonna trade at some point this week," ESPN's Adrian Wojnarowski said on Sunday's edition of "The Woj Pod." "They've (Minnesota) got to figure out what that deal looks like for them. Any number of contenders would like Covington. The question always is: at what price?"
The Athletic's Shams Charania noted Monday morning that Covington appears to be available as Minnesota tries to restructure its roster. The Houston Rockets, Dallas Mavericks and Milwaukee Bucks are among the teams interested in Covington, according to Charania.
Houston has been linked to Covington for a few weeks. The Rockets have explored trading Clint Capela, who could be dealt in exchange for assets that would help Houston acquire a wing player, according to Wojnarowski.
Following this season, Covington is owed just over $25 million total in the final two years of his contract. It's an affordable price for a veteran that can defend and hit threes, making him an attractive option for teams that believe they can make a run to the NBA Finals.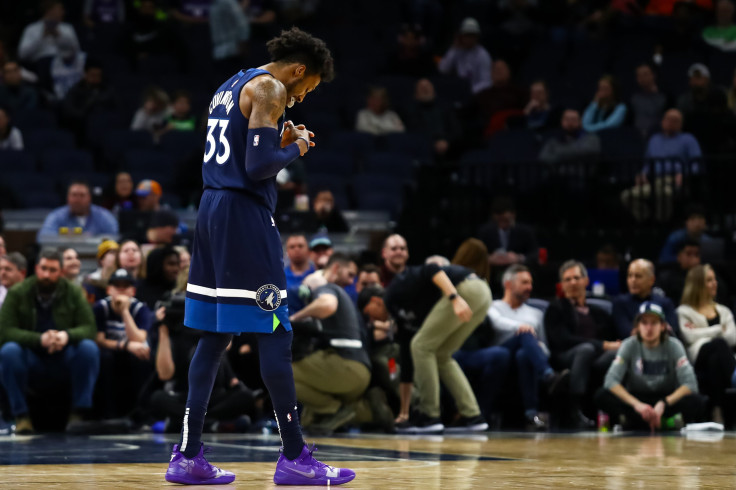 Injuries limited Covington to 35 games last season. He's played 47 games this season, averaging 12.8 points, 5.9 rebounds and 1.1 assists per game. Covington is shooting a career-low 34.7% from three-point range in the 2019-2020 season.
Covington is a career 35.9% three-point shooter. He currently ranks 29th among 94 power forwards in ESPN's defensive real plus-minus.
Minnesota is 18 games under .500 with a 15-33 record, trailing the No.8 seed Memphis Grizzlies by 9.5 games. The Timberwolves have reached the playoffs once in the last 15 years.
D'Angelo Russell has been Minnesota's top target since the summer. The Timberwolves and Golden State Warriors reportedly continue to have trade talks regarding the point guard, but it would take much more than Covington in order for Minnesota to acquire Russell.
© Copyright IBTimes 2023. All rights reserved.