NBA Rumors: Nets Could Be Working Out Short-Term Deal With Carmelo Anthony
Carmelo Anthony remains one of the curious NBA free agents with no team stepping forward as of this writing to give him a chance. His name has been linked to the Los Angeles Lakers mainly because of LeBron James while the New York Knicks have also been rumored in the past.
Of the two, it would seem like a long shot to see the 35-year-old make a return to the Knicks since his last stint there left a lot to be desired. But then again, he could head to New York and hook up with the Brooklyn Nets instead if the franchise considers him. According to sources, the 10-time NBA All-Star has been working out with Nets players and this has sparked fresh speculations, SNY.tv reported
Anthony has reportedly participated in informal team workouts and scrimmages with Nets players in Los Angeles recently although there is no clarity on whether the 2013 NBA Scoring Champion is in discussions for a possible stint. Should he be in consideration, the Nets would have to waive someone for him to come on board since they do have 15 players under contract.
It would be interesting to see the Nets add Anthony to a roster that already boasts of Kyrie Irving, DeAndre Jordan and Kevin Durant. Only Irving and Jordan are expected to suit up for the coming NBA season with Durant likely to sit out as he recovers from his Achilles injury. The 3rd overall pick of the 2003 NBA Draft could end up as a short-term replacement if the Nets coaching staff feels the need to boost up the scoring in the small forward position.
Anthony has been shunned by most teams to this day with most opting to focus on up and rising stars. But as covered in a previous post, former stars like Joe Johnson, Anthony still has what it takes to play in the NBA.
"I think Melo still has a lot left," Johnson said. "A bona fide scorer. So, I know for a fact there's a lot of teams that he can help. I hate to see him not playing especially in the NBA at this point."
Then again, Melo could just be working out for the sake of staying in shape. As far as NBA career is concerned, there seems to be no closure yet for the 6-foot-8 forward as far as basketball is concerned.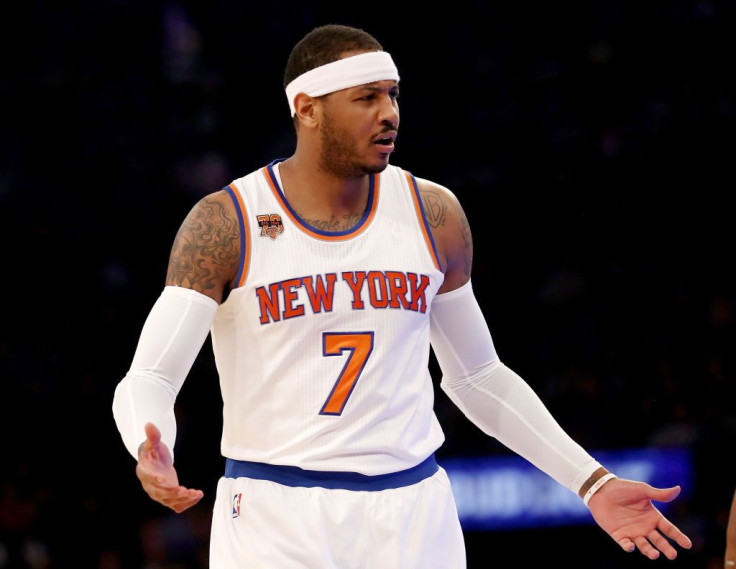 © Copyright IBTimes 2023. All rights reserved.