NBA Rumors: Potential Celtics And Cavaliers Trade Brewing; Two Starting Forwards Involved
KEY POINTS
The Boston Celtics are fourth place in the Eastern Conference with a 31-15 record
Kevin Love has been reported to be unhappy this season
The Boston Celtics could use the services of Kevin Love if a deal pulls through
Gordon Hayward has been playing the best basketball of his Boston Celtics stint. He's putting up 16.6 points accompanied by 6.1 rebounds and 4.1 assists per game. The former All-Star is contributing to the early success the Boston Celtics has been a part of in the 2019-2020 NBA season. His team is currently fourth in the Eastern Conference with a 31-15 win-loss slate.
Although the Boston Celtics are reaping in early success, they still have a long way to go considering the deep Eastern Conference teams in their way. The 76ers have Al Horford and Joel Embiid in the frontcourt while the conference-leading Milwaukee Bucks have reigning MVP Giannis Antetokounmpo in the mix.
In addition to these, under the radar teams like the Indiana Pacers are inches away from overtaking the Celtics in the standings. Players like Domantas Sabonis have been putting up stellar numbers to put his team in playoff contention. With a mix of young and upcoming stars in the picture, the Boston Celtics have their hands full for this season.
As these top teams in the Eastern Conference battle it out, the Cleveland Cavaliers' star Kevin Love has been documented as unhappy in the organization. Kevin Love signed a 4-year extension with the Cavaliers worth $120 million. He has been in the discussion with trade talks for the majority of the season. This was heightened when he was visibly discontented on the floor earlier this January.
The Boston Celtics could be a possible location for the star in exchange for the small forward Gordon Hayward. The increased production of Jayson Tatum and Jaylen Brown has propelled the Boston Celtics to a strong start to the first half of the season. Having Kevin Love in addition to their roster could provide a stronger interior presence for the team.
But it's important to note that Gordon Hayward has been performing to a higher level with Jayson Tatum sidelined with a groin injury. In the past three games, he's put up big numbers with 22, 23 and 29 points respectively – proving that he's still a valuable asset for the Boston Celtics.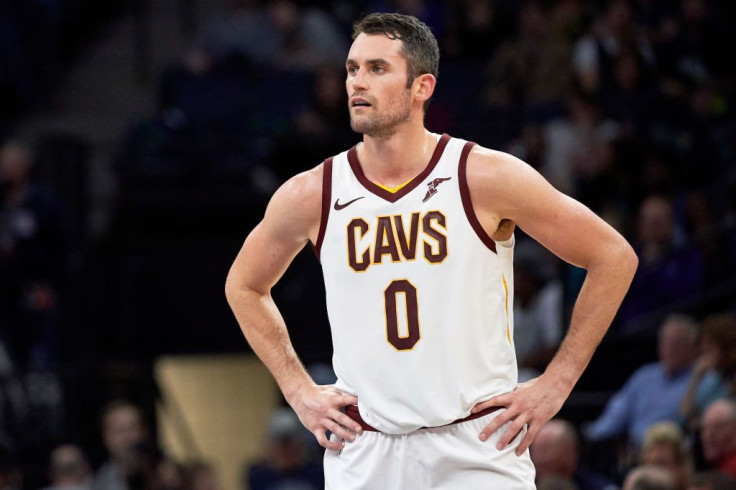 © Copyright IBTimes 2023. All rights reserved.