NBA Rumors: Sacramento Kings Sharpshooter Unhappy With Role, Possibly Shipped In Offseason
KEY POINTS
Buddy Hield is one of the Sacramento Kings' leading scorers
He was recently moved to the bench
He is reportedly dissatisfied with his new role
The Sacramento Kings are currently out of the playoff picture and are seeking to find a way to improve their ranking. They're currently at 12th place in the Western Conference with a 21-32 win-loss record. With the season nearing its half, the team is currently experimenting on ways to improve further down the stretch. One new direction the Kings have taken is to switch up their rotation. Their top sharpshooter Buddy Hield is now coming off the bench.
This isn't a permanent thing according to Kings head coach Luke Walton. In their matchup against the Chicago Bulls, Walton decided to start Bogdan Bogdanovic over Hield. Despite the move, Walton still believes in Hield as their top offensive option.
As reported by ESPN, this wasn't a form of punishment and Walton still understands what Hield brings to the table. "We don't win this game tonight without Buddy," Walton said. Hield performed well that game as he tallied 21 points in a win.
The Kings are now 6-3 in their last nine games ever since the rotation change. Although Hield is coming off the bench, his scoring remains to be significant. In that stretch, he had a game where he tallied 42 points. He's also had two games with 9 three-pointers and he also made history in their recent win against San Antonio. Hield became the youngest player to ever reach 800 makes beyond the arc, beating the record formerly held by Stephen Curry.
Despite the Kings' recent improvement, speculation has risen that Hield might be shipped in the offseason. "If Hield remains displeased with his role, a source with knowledge of his thinking said he might request a trade," as reported by Shams Charania, Sam Amick and Jason Jones of The Athletic.
Hield has had a history of being vocal when he's unhappy with a situation. He's made news last year when he was dissatisfied at the $90M extension he was offered. Being one of the young bright spots of his team, Hield was expecting to be paid a little higher than what was being presented to him. The 27-year-old guard even publicly asked Kings General Manager Vlade Divac to pay him more during the hype of the news.
Hield currently leads the team in scoring with 20.4 points per game.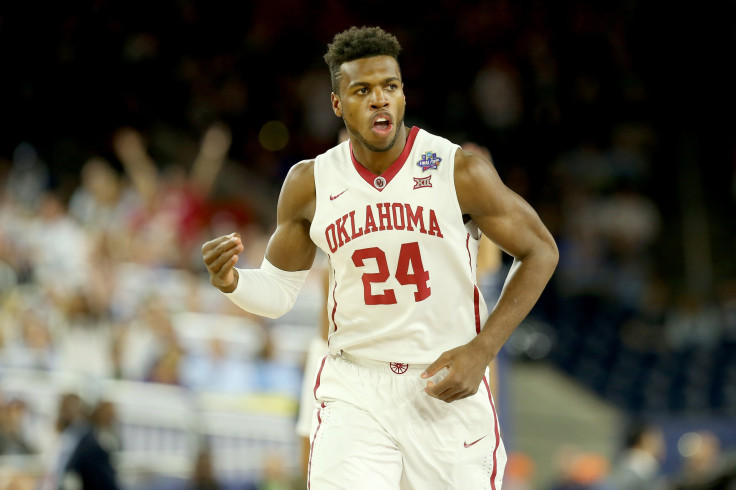 © Copyright IBTimes 2023. All rights reserved.