NBA Rumors: San Antonio Spurs To Part Ways With All-Star Big Man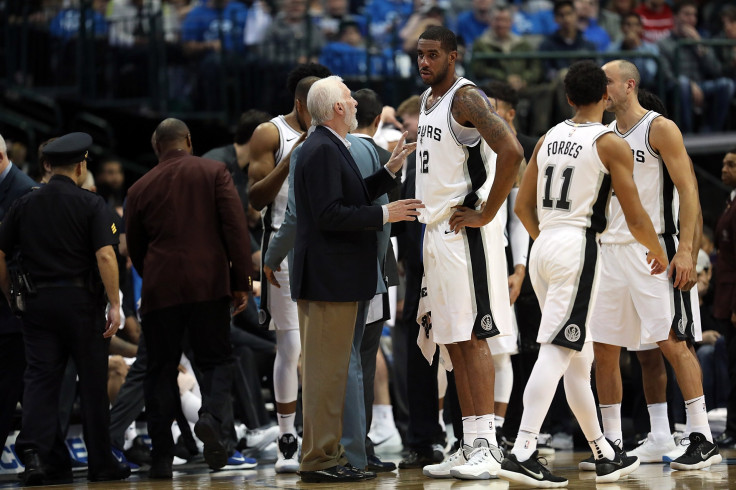 KEY POINTS
Spurs head coach Gregg Popovich announced that the team is letting go of LaMarcus Aldridge
Aldridge played the last six seasons with the Spurs
Aldridge is averaging 13.7 points and 4.5 rebounds this season
Right before the start of the second half of the 2021 NBA season, San Antonio Spurs Gregg Popovich dropped a bombshell, announcing that the team would be parting ways with All-Star forward LaMarcus Aldridge.
According to multiple reports, Popovich spoke to the media prior to the Spurs' game against the Dallas Mavericks on Wednesday and gave an update on Aldridge's status.
"LaMarcus is not with the team. He's healthy, in that respect, but we've mutually agreed to work out some opportunities for him, and that'll be elsewhere. So, he won't be with the team moving forward," Popovich said, as transcribed by Tim Reynolds of The Associated Press. "He's been a great teammate. There's no problem there. We just think that this is a win-win for both LaMarcus and the club."
According to ESPN's Adrian Wojnarowski, the Spurs have been working on multiple trade scenarios for Aldridge, who has spent the last six seasons in San Antonio.
A seven-time NBA All-Star, the 35-year old spent his first nine seasons with the Portland Trail Blazers, where he averaged 19.4 points and 8.3 rebounds per contest.
In 2015, Aldridge signed with San Antonio and continued to put up solid numbers. During the 2017-2018 season, he normed a career-high 23.2 points per outing and helped the Spurs to a seventh-seed finish in the Western Conference.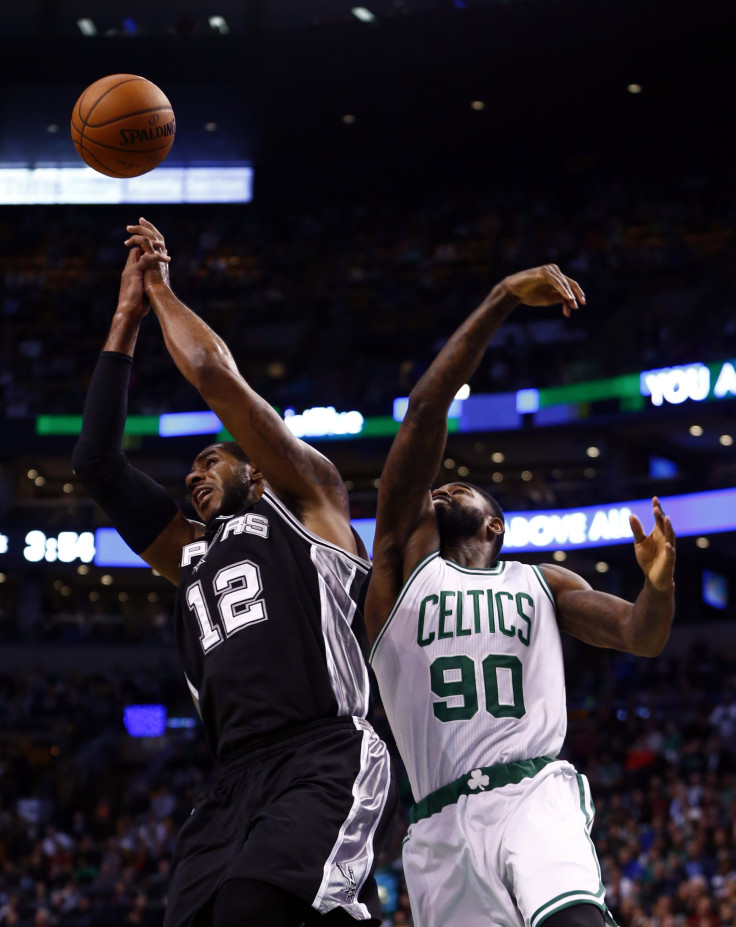 This year, Aldridge is averaging 13.7 points and 4.5 rebounds in 21 games for the Spurs.
With the March 25th trade deadline fast approaching, Aldridge is just the latest big name to be placed on the trading block and could be switching jerseys for the second half of the season.
© Copyright IBTimes 2023. All rights reserved.