NBA Rumors: Toronto Raptors Superfan Feels Jeremy Lin Can Still Reach NBA Return Dream
KEY POINTS
Jeremy Lin's NBA return depends on his heart, according to Toronto Raptors Superfan Nav Bhatia
He said Lin is an amazing and intellectual guy who could have factored in more during their 2019 NBA title run
Lin is most likely to play in the Chinese league once more, but an NBA call-up remains an option
Jeremy Lin had a brief spell with the Toronto Raptors, and it gave the 32-year-old his first NBA ring. But as for playing an integral role, the Asian-American hardly felt he contributed to the first NBA title of the franchise.
That was the last time "Linsanity" was seen in the NBA. He has been trying hard to make an NBA return, but his efforts have hardly gained ground.
One person who witnessed Lin's stint with Toronto in 2019 is Raptors Superfan Nav Bhatia. In the lengthy interview with Filipino journalists Vincent Juico and Brian Yalung on the "Sports For All PH-Sports Bytes Philippines" podcast, the 69-year-old Canadian felt that Lin could have contributed more to the cause. But as most know, that was a bit difficult considering head coach Nick Nurse had the likes of Kyle Lowry, Fred VanVleet and Danny Green in the mix.
"Amazing guy, very intellectual guy. I think he could have done a little bit better in Toronto and we expecting a little bit more out of him. But anyway, we won the championship and that's good for him," Bhatia said in the exclusive interview.
Tied to that, Bhatia was asked for his comments on Lin's NBA return plans. He admitted that it has been quite some time since he talked to Lin but said he feels that it all boils down to what is in his heart.
"He has talent. But again, I don't know what is in here [heart]. Because you have to have [heart]. I don't know what's inside. I haven't talked to him for a couple of years now. But you know he has something," Bhatia quipped.
As mentioned in a previous report, Lin admitted that he is aware that his NBA comeback plans are no longer in his hands. Rather than delve into that, the former NBA champion is moving forward to continue his basketball career, something that may see him back in the Chinese Basketball Association (CBA).
Regardless if he gets that NBA shot or not, Lin made it clear that he is not yet retired. Several CBA teams are reportedly interested in him, hinting that the Harvard University graduate will be playing competitive ball again soon.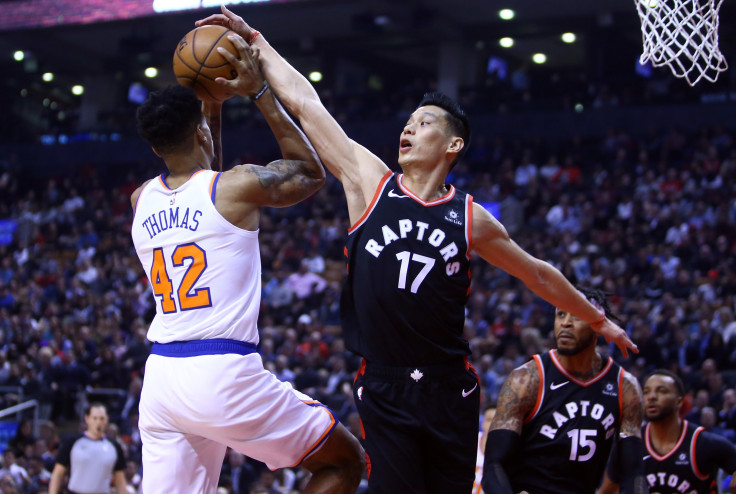 © Copyright IBTimes 2023. All rights reserved.
FOLLOW MORE IBT NEWS ON THE BELOW CHANNELS