NBA Rumors: Veteran Backup Center Figuring Out Complicated Route To Rejoin Lakers – Report
KEY POINTS
JaVale McGee welcomes the possibility of heading back to Lakers, a report says
McGree will need to be traded to a different team and then bought out before Lakers can cash in
The Lakers could get a big lift from McGee with Anthony Davis still not at full health
The Los Angeles Lakers should take in a big man soon, with most expecting them to check out the free-agent market. Given their financial status, the purple and gold are likely to also keep tabs on the buyout market, a reason why the names of Blake Griffin and Andre Drummond are in play.
However, the Lakers could be better off taking in a familiar face that they had last NBA season. JaVale McGee is currently with the Cleveland Cavaliers, but his role there has severely diminished since the arrival of Jarrett Allen.
Although McGee is averaging slightly better compared to his last season with the Lakers, those stats are expected to drop. In 27 games, the 33-year-old center has been norming 7.5 points, 5.1 rebounds and an assist in 15 minutes of action, according to Basketball-Reference.
The Lakers, on the other hand, have been hurting since the injuries bugging Anthony Davis. The purple and gold could use him, but getting him is a bit complicated.
The Cavs would have to trade off McGee to a different third team that would buy him out. As of this writing that has not happened, and the best the Lakers can do is probably wait until the March 25 NBA trade deadline.
The good news for the Lakers and its fans is that the three-time NBA champion is open to returning to Hollywood. Dan Woike of the Los Angeles Times reported that McGee is open to a potential reunion. But this can only happen if the above-mentioned scenario goes down.
Until that materializes, the Lakers will have to skim the market for other options. Drummond could make sense even if it will only be a short-term fix. The name of Hassan Whiteside has surfaced, but nothing has gone beyond speculations.
Marc Gasol is around, but it remains that he alone cannot hold the fort and buy Davis time to recover. Pundits feel that without Davis, the Lakers' chances of winning the 2020-21 NBA title are not looking good. LeBron James is carrying the heavy burden but needs help.
The Lakers are struggling but managing to survive. But if Los Angeles fails to address key personnel voids, their 2020-21 NBA season may fall short of its target of winning back-to-back NBA titles.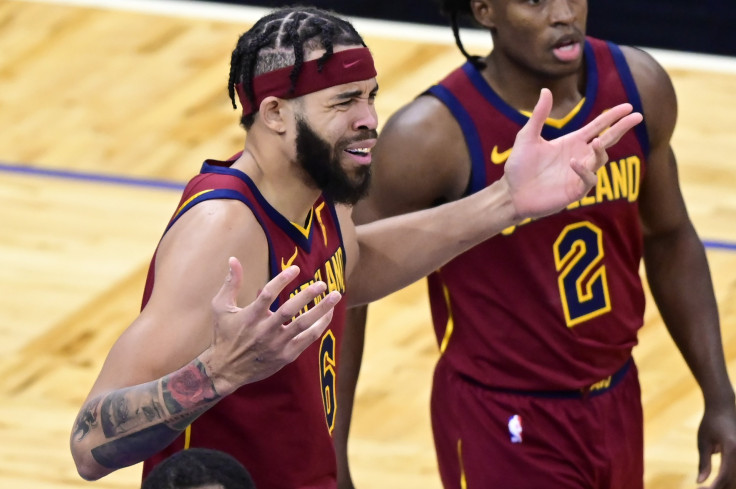 © Copyright IBTimes 2023. All rights reserved.