NBA Standings 2018: Lakers, Cavaliers Going In Opposite Directions As LeBron James Returns To Cleveland
The LeBron James effect has been on full display through the first five weeks of the 2018-2019 NBA season. The world's best basketball player has the Los Angeles Lakers (9-7) in the thick of the playoff race, and it's already clear that the Cleveland Cavaliers (2-13) have no chance to make the postseason.
When James returns to Cleveland Wednesday night for the first time since signing with Los Angeles, the Lakers will be bringing the West's eighth-best record. L.A. only trails the No.3 seed Golden State Warriors (12-6) by two games. Los Angeles is just 2.5 games behind the Portland Trail Blazers (12-5) for the top seed in the conference.
Cleveland has the NBA's worst record, which means even in the East they are 5.5 games out of the playoffs. The Cavs trail the No.1 seed Toronto Raptors (14-4) by 10.5 games, despite having played just 15 total games, and their struggles likely won't end anytime soon.
Kevin Love expects to be out until 2019 with a toe injury. That leaves Jordan Clarkson as the Cavs' top scorer with 15.4 points per game. Rookie Collin Sexton is second on the team with 13.2 points per game. No one on the team is averaging more than 3.5 assists.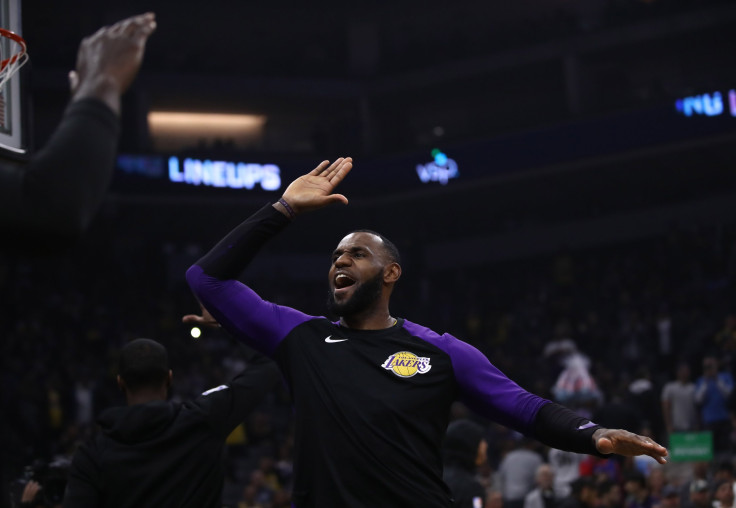 L.A. has won seven of their last nine games since getting off to a slow start. James has put together two of his best games as a Laker over the last week, scoring 44 points in one victory and 51 points in another. The four-time MVP is shooting 50 percent from three-point range on 6.5 attempts per game in November.
The Lakers, Memphis Grizzlies (11-5), Los Angeles Clippers (11-6) and Denver Nuggets (10-7) are all currently top-eight seeds after missing last year's postseason. The Houston Rockets (8-7) are the No.9 seed after taking the Warriors to seven games in the conference finals, though they are playing much better now that both James Harden and Chris Paul are back in the lineup.
The Cavs, Miami Heat (6-11) and Washington Wizards (6-11) are the returning East playoff teams that are currently outside of the playoff race.
© Copyright IBTimes 2023. All rights reserved.