NBA Star Says Manny Pacquiao Can Fight Him Next, Talks Kobe Bryant, LeBron James
An NBA star looked back at the time when he used to play with Kobe Bryant and LeBron James and said that Filipino legend Manny Pacquiao could fight him next.
Jordan Clarkson is a Filipino-American NBA star who has strengthened his ties with the Philippines in terms of basketball. Aside from Pacquiao, Clarkson is also one of the professional athletes the Philippines has been proud of.
During a recent interview with Fanatics View, Clarkson was asked to share some of his thoughts about the Philippines and who Pacman should fight next. To everybody's surprise, Clarkson responded by saying he could be Pacquiao's next opponent.
"Oh man, I couldn't even tell you. I don't follow boxing that much but he(Pacquiao) could fight me," Clarkson said.
"People there is amazing. (There are) courts everywhere. People playing with no shoes. But you could tell that they love the game," Clarkson said about the Philippines.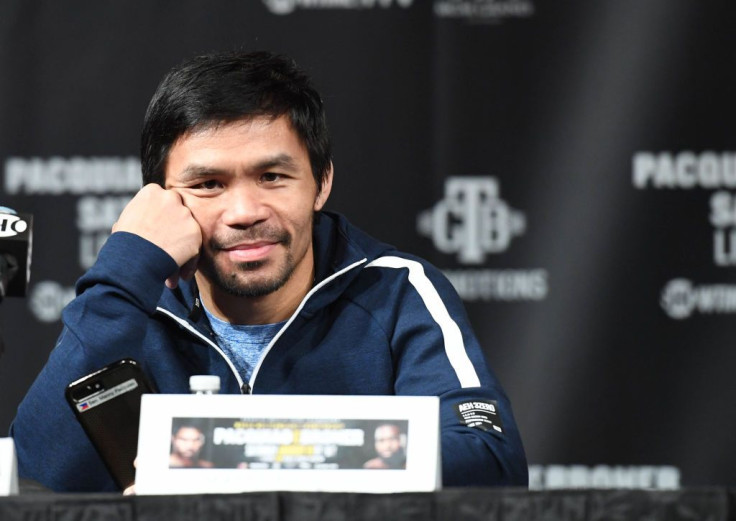 Clarkson was one of the few players who got the chance to play with James and Bryant. When asked about how the two NBA superstars impacted him as a player, the Cavs guard admitted that there are "stuff" that Bryant and James taught him which he still apply to this day.
"They're both hardworkers," Clarkson said about James and Bryant.
"They're very knowledgeable to the game. They teach me a lot of things, stuff that I still use to this day," Clarkson added.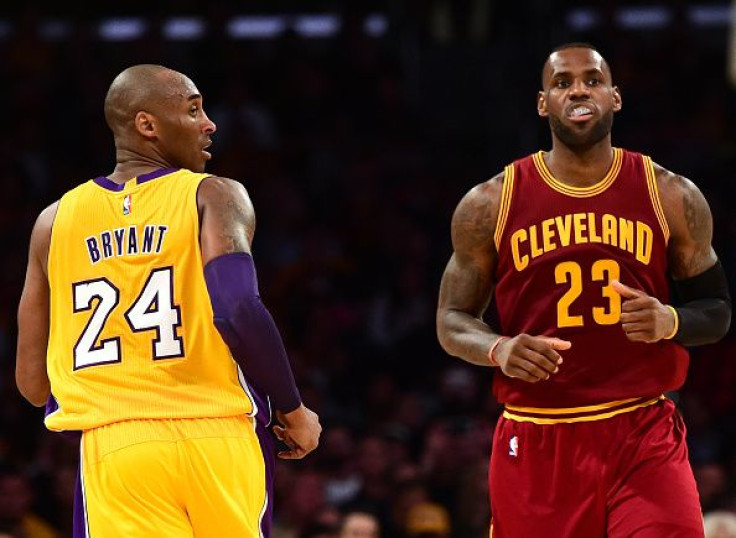 During the offseason, Clarkson spent the summer trying to transform into a different type of player. He, along with 18 other current NBA players, attended the invite-only minicamp hosted by Bryant himself at the Mamba Sports Academy.
As the Fil-Am looked back at how "amazing" it was to be invited by Bryant, Clarkson detailed how he felt during the special training session with Bryant.
According to Clarkson, the two-day session were the "best 2 days" of his summer given the overwhelming amount of things he had learned from the Lakers icon.
Clarkson also revealed some pointers he took from the Laker legend. Collectively, the experience was great but Clarkson was more than grateful for learning a few strategies from Bryant himself.
"The insight he gave us was great. He showed us how to make the game easier. One big thing he was hitting on was getting an assist to get another assist. It was stuff like that. Showing you how to set up guys, play in the pick and roll. It was everything. He was coaching and basically broke everything down for us," Clarkson revealed.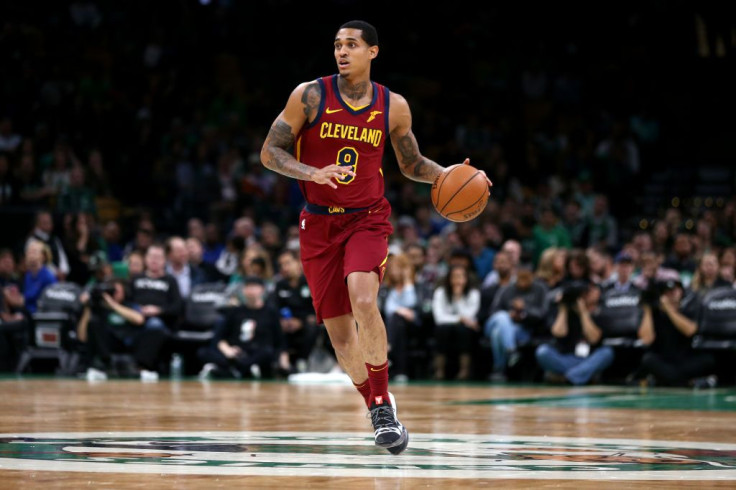 © Copyright IBTimes 2023. All rights reserved.
FOLLOW MORE IBT NEWS ON THE BELOW CHANNELS