NBA Trade Rumors 2016: Cavs, Bulls, Wolves, 76ers Close To Deal Before Deadline?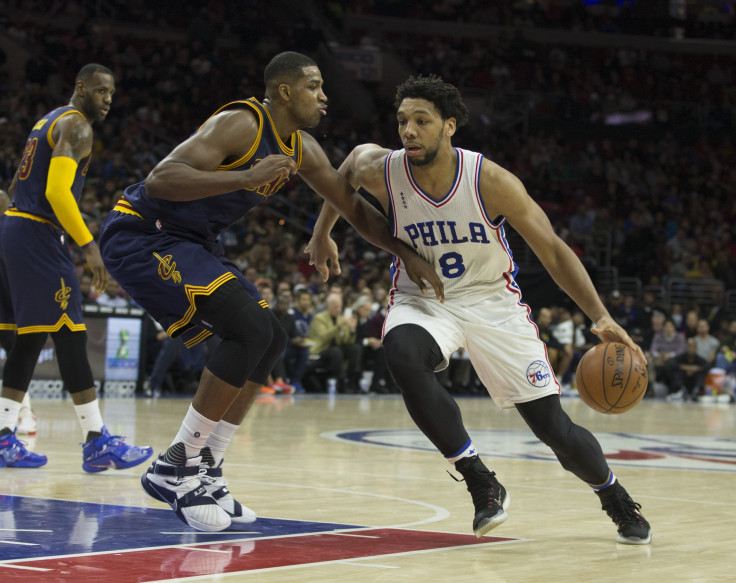 The Cleveland Cavaliers, Minnesota Timberwolves, Chicago Bulls, and Philadelphia 76ers remain some of the most active teams prior to Thursday's 3 p.m. ET deadline with some notable names involved in possible deals.
Cleveland, sitting atop the Eastern Conference but willing to move any player not named LeBron James or Kyrie Irving, are trying to spruce up their outside shooting ahead of a possible Finals rematch with the Golden State Warriors.
Thus, the Cavs reportedly offered veteran forward Anderson Varejao to the Orlando Magic in exchange for stretch forward Channing Frye, according to ESPN's Marc Stein.
Specifically, the Cavs are hoping to thwart any potential idea the Los Angeles Clippers have for landing Frye, who's only averaging 5.2 points per game for Orlando this season but is knocking down 39.7 percent of his three-point shots. Cleveland's currently ninth in the league at 35.8 percent from three, and eighth in rebounding, making the Brazilian Varejao expendable.
However, Sam Amick of USA Today later reported Orlando wasn't interested. Varejao's owed more than $20 million and has two more years remaining on his contract and the Magic are hoarding salary-cap space.
Cleveland may want to tap Philadelphia if its trying to unload Varejao or any other player's contract, as the Sixers are open to taking on bad deals if it translates into a draft pick, according to the Philadelphia Inquirer.
The Sixers, seemingly in a constant rebuilding phase with no end in sight, are even tinkering with the idea of moving rookie and No. 3 overall draft pick Jahlil Okafor, Bucks County Courier Times' Tom Moore reports.
Okafor is averaging 17.1 points per game, tied for best among rookies this season. However, the 20-year-old has already had off-the-court problems and general manager Sam Hinkie has shown a willingness to deal young players. The Sixers also have young big men Joel Embiid and Nerlens Noel on the roster.
Earlier this week, the Miami Herald reported the Heat were interested in acquiring Okafor and Sacramento Kings big man DeMarcus Cousins, but the Heat don't appear to be in the running for either player.
Meanwhile, the Bulls and Timberwolves are in contention for young Kings swingman Ben McLemore, ESPN's Chris Broussard reported. Evidently McLemore, who was selected No. 7 overall by Sacramento in 2013, desires a trade and the Kings are reportedly working with him on completing the move.
Chicago's been in desperate need of more perimeter scoring before and since guard Jimmy Butler went down with a knee injury earlier this month, to say nothing of injured forward and shooter Nikola Mirotic.
Minnesota's interest in McLemore stems from their hoarding young talent to surround leading scorer Andrew Wiggins and big man Karl-Anthony Towns, who's in contention for Rookie of the Year honors.
Yahoo's Adrian Wojnarowski later reported the Bulls and Kings could strike a deal involving veteran power forward Pau Gasol as well as McLemore.
Potentially, the deal would send Gasol and swingman Tony Snell to Sacramento with Kosta Koufos, McLemore and looser lottery restrictions on a draft pick to Chicago.
A two-time former champion with the Lakers, the 35-year-old Gasol holds a player option worth $7.7 million for next season and Chicago could move his deal off the books while getting younger and adding depth behind Butler.
© Copyright IBTimes 2023. All rights reserved.