NBA Trade Rumors: Boston Celtics, Atlanta Hawks, Orlando Magic Considering Deadline Moves
With Thursday's NBA trade deadline fast approaching, the latest rumors suggest three teams are among the most active. The Boston Celtics are pursuing multiple avenues to improve their roster, while the Atlanta Hawks and Orlando Magic have sought-after players that could be moved within the next few days.
Boston is viewed as a potential trade partner for Atlanta or Orlando. The Celtics are interested in Hawks power forward John Collins, The Ringer's Kevin O'Connor reports, and the team has tried to trade for Atlanta guard Bogdan Bogdanovic in the past. Boston has engaged with Orlando in trade talks regarding forward Aaron Gordon, according to The Athletic.
Several teams have shown interest in Collins, who is a trade candidate in part because he's headed for restricted free agency. The 23-year-old has been very productive, averaging 18.2 points and 7.8 rebounds per game while shooting 53.8% from the field.
The Hawks have shown interest in Celtics guard Marcus Smart, according to The Athletic's Shams Charania. A two-time All-Defensive First Team selection, Smart could help upgrade an area of need for Atlanta. The Celtics are in search of another scorer as they try to become a contender in the East.
Boston has reached the conference finals in three of the last four years with no trips to the NBA Finals.
Bogdanovic inked a four-year, $72 million contract with Atlanta in the offseason. The Hawks don't appear to be actively shopping the 28-year-old, but the Celtics have reportedly had their eyes on him.
Gordon has requested a trade from the Magic, according to The Athletic. While listening to offers, Orlando reportedly has asked for multiple first-round picks or a good young player in exchange for the 25-year-old.
The Magic are likely out of the Eastern Conference playoff race with a 14-28 record. Gordon has the most value of Orlando's realistic trade candidates. Reports suggest that the asking price for All-Star Nikola Vucevic is too high for the Magic center to be traded.
Gordon has one more year and $16.4 million left on his contract beyond this season. The No. 4 overall pick in the 2014 draft has never been an All-Star in his seven-year career. Gordon has averaged at least 14.0 points and 6.8 rebounds in each of the last four seasons.
Over the last year, the Magic have nearly traded Gordon to the Phoenix Suns and Portland Trail Blazers, The Athletic reports. The Houston Rockets, Golden State Warriors and Minnesota Timberwolves have also had trade talks with the Magic regarding Gordon, O'Connor reports.
Orlando is 5.5 games out of the play-in tournament. Boston is the No. 6 seed in the East, trailing the Hawks by a game for the No. 4 seed.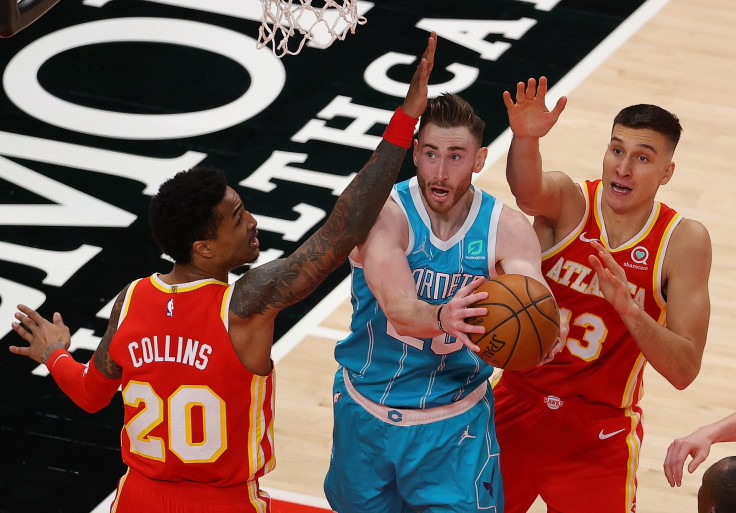 © Copyright IBTimes 2023. All rights reserved.