NBA Trade Rumors: Cavs Player Drawing Interest And It's Not Kevin Love
The Cleveland Cavaliers are speculated to trade off some of their veteran high-priced players this season. Heading the list is Kevin Love, someone who has riddled the trade rumor mill since the summer. However, it appears that other players are getting attention as well. But the surprising part is that some teams are allegedly interested in Brandon Knight, a player whose career has spiraled.
Sean Deveny of Heavy.com revealed that an unnamed team executive feels that Knight is worth an investment. That team would have to inherit his $15.6 million contract and hope that the 28-year-old can recall his old form.
"He's got the most interest. He is 28 years old [Note: He's 27 until Dec. 2]. He's been through a lot obviously with the injuries, but he is a guy who can probably help you this year and maybe you keep him on a good value deal if he produces," said an unidentified league executive.
There was a time when Knight was one of the prominent stars of the league. He had his best years with the Milwaukee Bucks back during the 2014-15 NBA season. The last time he performed well was with the Phoenix Suns during the 2015-16 season where he averaged 19.6 points and 5.1 assists during the 2015-16 season. Since then, things just took a different turn. Knight was relegated to a reserve role and even missed the 2017-18 NBA season due to an ACL injury. He was simply not the same person back from years back and his numbers hardly show why he got such a lucrative pact.
It seems hard to believe that any team would gamble on Knight at this stage. The best he could go is perhaps a reserve role. But for a price of $15.6 million for the remainder of the season, the whole scenario is a bit off. Even if a team engaged in a trade with the Cavs, the likely scenario is for him to get waived. However, any team that considers it will not be among the contending squads.
Rather than Knight, Love and maybe other vets like Tristan Thompson could be of interest to other teams. In a previous post, it was mentioned that the Cavs plan to keep Love as part of the franchise's future plans. But then again, anything is subject to change – especially if Cleveland is dangled a hard-to-refuse offer.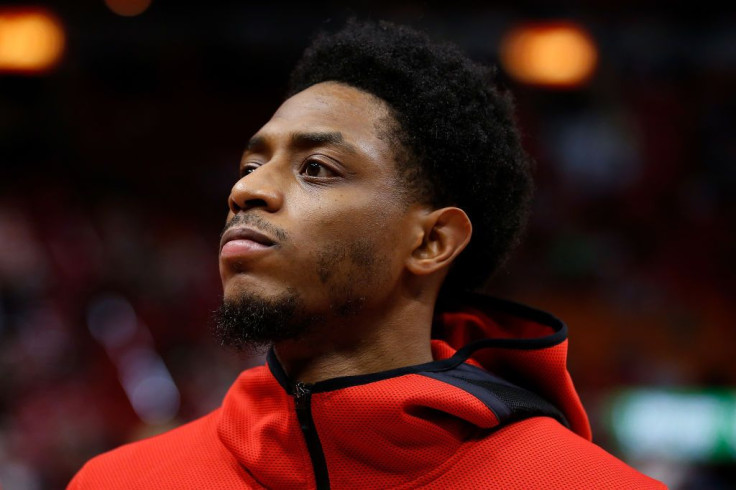 © Copyright IBTimes 2023. All rights reserved.