NBA Trade Rumors: Clippers Not Giving Up On Morris, Dangle Future Pick
KEY POINTS
Clippers still pursuing Marcus Morris from Knicks
Knicks offered late first-rounder by Clips
Morris could still walk away from New York this summer despite his claims
The Los Angeles Clippers need to get tougher and head coach Doc Rivers is exploring the market. The NBA trade deadline is just a week away. However, it appears there is one player they are not yet ready to give up on. He goes by the name of Marcus Morris.
In a previous post, it was mentioned how Morris was technically off the table. From the looks of it, the New York Knicks plan to build around the 30-year-old moving forward. Also, there is the fact that the 14th overall pick of the 2011 NBA Draft prefers to stay in Gotham despite the current season already out of their grasps.
Regardless, the Clips will not give up that easily. In fact, they are allegedly planning to sweeten the pot by throwing in a late first-round pick in a potential deal, SNY.tv reported citing sources. While that may not be much, there is Morris' current contract to consider.
Morris is on a one-year deal this NBA season where he will earn $15 million. Once the season is over, it will be interesting if the 6-foot-8 ahead will get a new lease with the Knicks. There is also the scenario where he could end up being dangled a huge contract (and tenure) by other teams. But even with the latter case, there is last summer to check out.
The San Antonio Spurs offered Morris a two-year contract worth $20 million last season. He opted for a one-year deal with the Knicks which was $5 million more than that. But the thing about this is the decision-making by Morris. He initially agreed with the Spurs, only to change his mind. As most know, that move did not sit well with head coach Gregg Popovich and the Spurs, CBS Sports reported.
In what coach Pop branded as unprofessional, there is a chance that lighting may strike twice. Though he has expressed his desire to stay in New York, things could change in a snap. Perhaps this is what the Clippers have in mind. On whether they can pull it off or not remains to be seen.
Either way, the coming week should be interesting. There could be surprising NBA trades happening as teams try to tweak their rosters. The Knicks may not be that aggressive. However, some vets could be moved as they clear out some salary space and rebuild (again) for the future.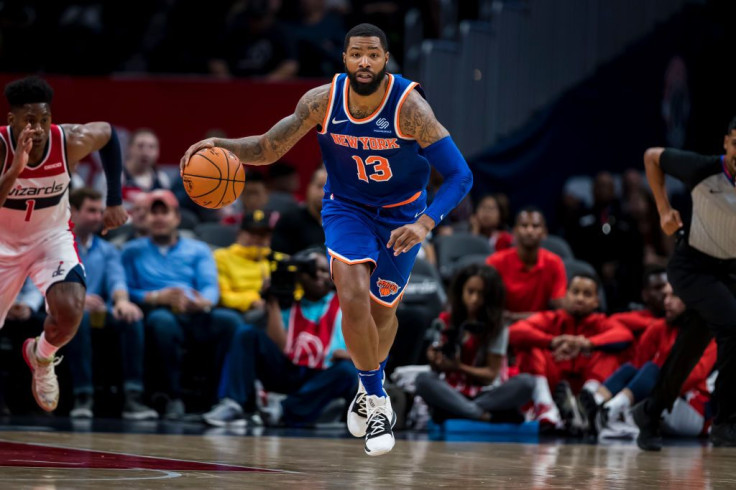 © Copyright IBTimes 2023. All rights reserved.