NBA Trade Rumors: Jabari Parker Unfazed By Limited Role, Possible Departure
Jabari Parker joined the Chicago Bulls hoping to start fresh. The former second overall pick of the 2014 NBA Draft remains positive that he will get his due, even if it may not be with his present team.
Parker signed a two-year deal worth $40 million with the Bulls this NBA season and initially came off the bench. When injuries started to take out some key players on the roster, the 23-year-old found himself starting for the team.
But the landscape changed for the former University of Duke standout, especially when Lauri Markannen returned to active duty, much of which was discussed in a previous post. He was once again demoted to a backup role. And while that hardly came as a surprise, it was the possible scenario of the Bulls not exercising the team option on the 6-foot-8 player that raised NBA trade possibilities.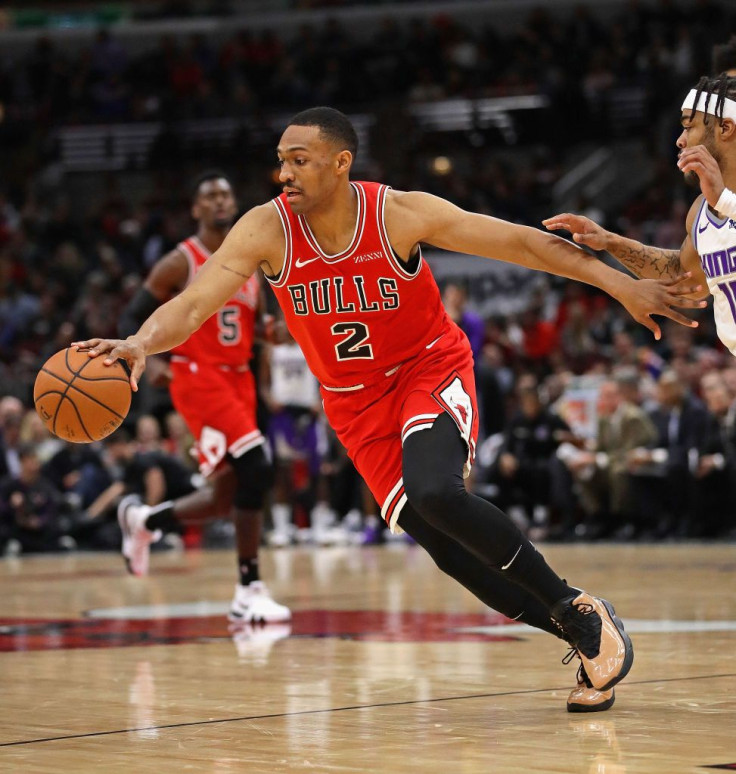 Like most players who had signed deals last July, Parker is one of many names who could end up donning a new uniform. According to the Chicago Tribune, the Bulls have started exploratory talks to gauge the value of Parker. So far, no team has come forward, although all that could change in the coming days.
As far as Parker is concerned, he is playing it all by ear. He believes he did everything he could to prove his worth and plans to continue doing that. Other than that, he leaves everything else at the hands of his agent to figure out the best possible scenario for him.
Aside from his agent, Parker admits that there is one person he leans on for guidance: his father and former NBA player, Sonny Parker.
"I take it upon myself to do what I can first and foremost. But the person that I go to as my mentor is my father because my father played in the league. Everything I know comes from him. My basketball credentials are very credible because of my dad," Parker said.
Seeing as how head coach Jim Boylen has been drawing a lot of heat with his methods, the possible departure of Parker could be for his own good. In addition, Boylen reportedly removed Parker from the rotation due to his poor defense and individual offensive play. With a woeful 7-23 mark, that could be justified, but there could be other factors in play that the 53-year-old may be overlooking.
It remains a mystery which team Parker will end up with. Teams are calling, but until an official deal comes out in the open, the native of Chicago plans to come out and play basketball when called upon.
© Copyright IBTimes 2023. All rights reserved.
FOLLOW MORE IBT NEWS ON THE BELOW CHANNELS