NBA Trade Rumors: Lakers Are Looking For Another Playmaker And Scorer
KEY POINTS
Lakers are exploring the market for a ball-handler and a scorer
Kyle Kuzma and Kentavious Caldwell-Pope are players who could be traded
The Lakers may consider Jeff Green or Jeff Teague as additions
The Los Angeles Lakers are living up to their billing although they are currently on a four-game losing streak. Injuries to main stars LeBron James and Anthony Davis are part of that problem, meaning head coach Frank Vogel needs to make do with his other players.
The Lakers are not short of talent on the roster. They have Danny Green, Avery Bradley, Dwight Howard, JaVale McGee, and Rajon Rondo. Holdovers Kyle Kuzma and Kentavious Caldwell-Pope have been erratic, possibly a reason why general manager Rob Pelinka is weighing his options.
Though they look daunting on paper, it remains that the Lakers can still improve. According to Joe Vardon of The Athletic, the Lakers are looking for another ball-handler and scorer. With limited flexibility, Kuzma and Caldwell-Pope could be dangled to facilitate an NBA trade.
It should be noted that in the case of KCP, his approval is needed. Hence, the Lakers may find it hard to unload Caldwell-Pope and Kuzma. He has roughly more than a month to come up with something.
Among the popular names that the Lakers could add are Andre Iguodala or even Jeff Green. The case of Iguodala is a bit complicated at this point. The Memphis Grizzlies continue to hold out and believe they can get a trade done for the three-time NBA champion. A buyout is what the Lakers are waiting for, one that may not happen until after the Feb. 6 NBA trade deadline. Much of this was discussed in a previous post.
Green, on the other hand, was recently waived by the Utah Jazz. Several teams have been linked to the 33-year-old guard - including his former team, the Boston Celtics. The Chicago Bulls have also been mentioned as a potential suitor, a team in dire need of a 3-and-D player.
As far as a ball-handler is concerned, the Lakers could consider the likes of Jeff Teague or Derrick Rose if they are available. Kuzma could be a curious offer for either player. However, Los Angeles may need to sweeten the pot a bit more to balance the salaries of all players involved.
The Lakers are likely to monitor NBA free agency starting now. They are one of the favorites to win it all this year but it remains that upgrades can bolster their chances.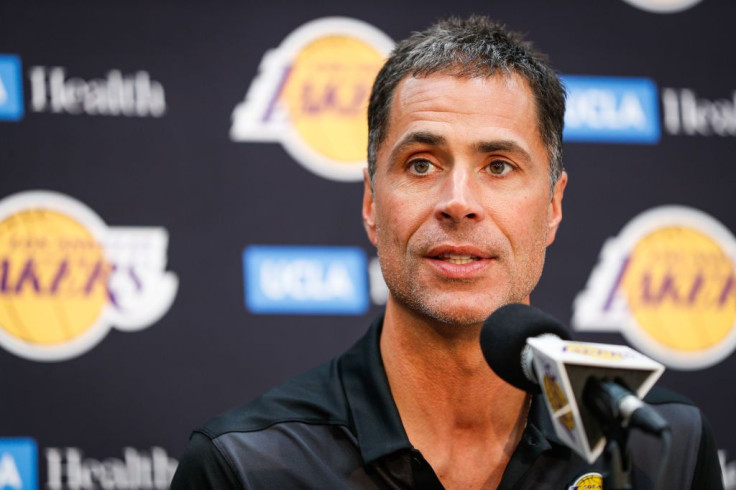 © Copyright IBTimes 2023. All rights reserved.