NBA Rumors: Grizzlies Holding Out Iguodala Trade Deals Until February
KEY POINTS
Grizzlies adamant that that trade for Iguodala can happen
NBA teams waiting for Memphis to buyout Iguodala
Questions on Iguodala's condition are up in the air
NBA veteran Andre Iguodala remains clueless on when he can suit up and play pro ball. He remains a member of the Memphis Grizzlies although several teams have expressed interest in getting him. The main obstacle here is that $17.2 million salary he holds.
Among the teams interested in the three-time NBA champion are the Los Angeles Clippers, Los Angeles Lakers and the Houston Rockets according to the Woj & Lowe: Trade Season Special. Most are however still hoping that the Grizzlies end up buying out the 35-year-old veteran for them to be able to squeeze him into their rosters. As of this writing, the Grizzlies prefer to maximize their time before deciding on the 9th overall pick of the 2004 NBA Draft's fate.
Should this be the case, the earliest time to see Iguodala back on the hardcourt is by February 2020. At this stage, a buyout is likely to happen with the Grizzlies ending up on the losing end. Conversely, it would be a battle between the Clippers, Lakers and Rockets, Western Conference teams looking to ramp up their NBA playoff chances.
In a previous post, it was mentioned that Iguodala is likely to end up with a Western Conference team next. A team that could strongly pursue him is the Lakers, mainly because Iguodala knows how to defend LeBron James. However, the case also holds true for the Clippers or the Rockets. They know that stopping James can help bring down the purple and gold. The NBA All-Star has proven he can put the clamps on James or any other star player on opposing squads.
Equally interesting is how fit Iguodala once the February NBA trade deadline comes around. He has been left idle for quite some time - meaning he may need time to get himself back into shape. The 6-foot-6 swingman would also need to acclimatize himself with his new team once all is made official. Iguodala is likely to sign a short-term deal - meaning it will be a short stint. Most believe he will eventually retire and this would be as a Golden State Warrior.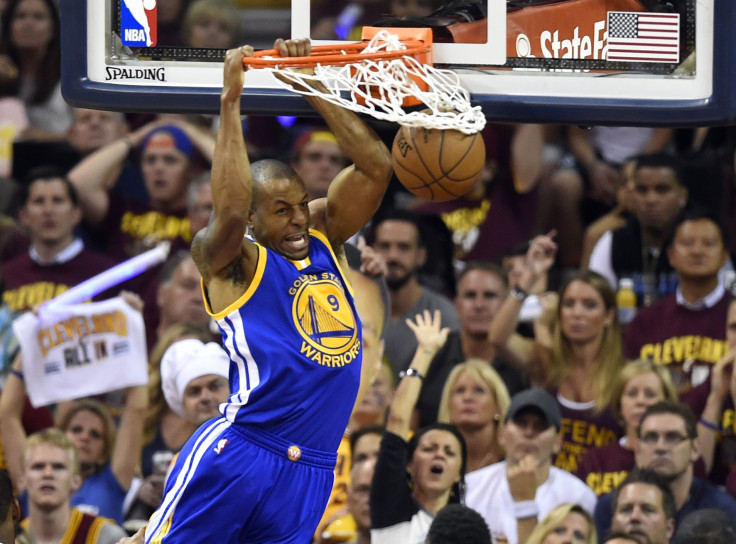 © Copyright IBTimes 2023. All rights reserved.