NBA Trade Rumors: Mavs Discussing Potential Deal For Gallinari; Thunder Likely To Oblige
KEY POINTS
Mavs' third star could be Gallinari if a deal with Thunder pushes through
Gallinari could be a big acqusiition for Dallas this season
Gallinari will fill a big void with Porzingis unlikely to be ready for the early part of the 2020-21 season
Danilo Gallinari is one of the curious free agents multiple NBA teams are targeting, but it appears the Dallas Mavericks are in the lead.
Mark Cuban and his front office are now in talks with the Oklahoma City Thunder for a potential sign-and-trade deal.
This package deal could include the 18th pick of Dallas according to Matts Babcock of Babcock Hoops citing sources. If it gets done, the Italian would be the latest big name from the Thunder's side to be dealt out.
Chris Paul and Dennis Schroder were previously dealt out in separate trades. Paul is now with the Phoenix Suns, while Schroder was dealt with the Los Angeles Lakers.
With OKC in rebuilding mode, more names could be sent off such as Steven Adams. Also, players like Danny Green who the Thunder acquired from the Los Angeles Lakers are believed to be moving again soon.
For the Mavericks, it would be a big addition on their end. Dallas has been in search of a third scorer to provide Luka Doncic and Kristaps Porzingis help.
Gallinari is coming off a good season with the Thunder and he has the numbers to prove it.
During the 2019-20 regular season, Gallinari averaged 18.7 points, 5.2 rebounds, and 1.9 assists in 62 appearances. He also owns a 47.6% shooting clip from the field and a high 40.5% from beyond the arc.
With Porzingis likely to miss some parts of the 2020-21 NBA season after undergoing second knee surgery, Gallinari would be a timely addition to buy the Latvian center time to recover.
In a previous post, it was mentioned how Gallinari was keeping himself in shape through yoga and mixed martial arts.
He has been working out with former Nuggets strength and conditioning coach Steve Hess. He revealed via the "Bouncepass" podcast that any team who takes in the Italian will not regret it.
"So here is the thing. I'm not really concerned about where he ends up. But I will say this, you will get a bigger and badder Gallo. He is going to be a different beast. So whatever team gets him, the will be really, really lucky," Hess said when he responded to a question from guest host Brian Yalung.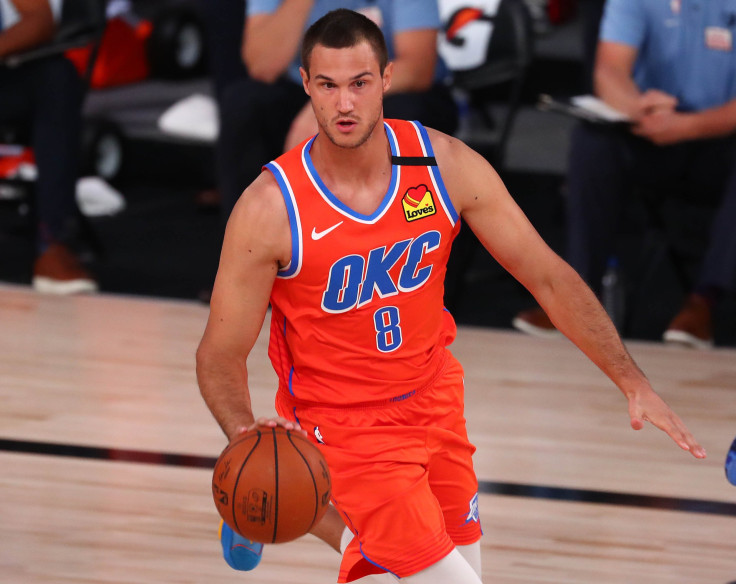 © Copyright IBTimes 2023. All rights reserved.