NBA Trade Rumors: The Nets Have A Valuable Asset In Spencer Dinwiddie
KEY POINTS
Spencer Dinwiddie has put up career numbers for the Nets this season
Teams have gained interest on Dinwiddie
Kyrie Irving and Kevin Durant remain as the Nets' main pieces
The New Jersey Nets made a major revamp in their roster for the 2019-2020 season acquiring superstars Kevin Durant and Kyrie Irving. But with Durant sitting the season out with an Achilles injury and Irving nursing a shoulder injury, Spencer Dinwiddie stepped up to the challenge as the team's leading performer.
Irving was sidelined for 26 games and that led to a stellar outburst by Dinwiddie. In this season he is averaging 21.8 points and 6.4 assists per game and shooting at 42% from the field.
But with Irving back to the rotation, Dinwiddie's numbers quickly fluctuated. In the four games that he's shared the court with Irving, he only scored above 20 points once. He averaged around six points less with 15.25 points per game. In that stretch Dinwiddie had some struggles from the field that included a 2/7 shooting outing against the Hawks, producing only 7 points.
The Nets are currently fighting to stay in the playoff picture with an 18-23 record. They're sitting in eighth place with the Detroit Pistons trailing behind them. Although the former second-round pick is having a career season, the returning Durant next year will diminish a large chunk of his touches. Teams are eyeing the sixth year guard for his high volume scoring and his consistency from the field.
Dinwiddie signed a 34 million dollar three-year contract extension last December 2018. The New Jersey front office can possibly make a trade for pieces that will match the dynamics of Durant and Irving. This has been a pivotal topic for the organization lately as Irving drew criticisms for his comments on his return – saying the team is in a glaring need for one more major piece.
This should be an interesting few weeks for the Nets as the trade deadline is fast approaching. Teams now have less than a month to negotiate with February 6 just around the corner. With Dinwiddie's improved performance, the Nets should be able to pick up a few more valuable assets that can propel them beyond their expectations.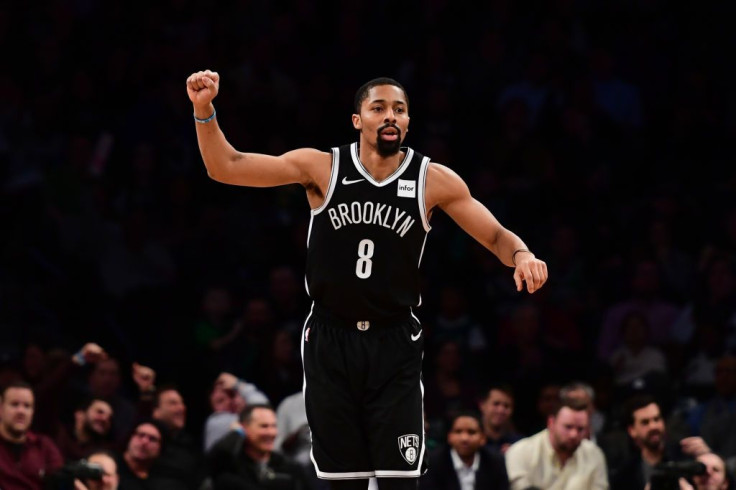 © Copyright IBTimes 2023. All rights reserved.