NBA Trade Rumors: Pacers Not Shopping Myles Turner Despite Interest
KEY POINTS
Pacers not entertaining offers for Myles Turner
Pacers want to look how team performs once Victor Oladipo returns
Turner has shown no complaints playing behind Sabonis
The numbers of Indiana Pacers' center Myles Turner are down this season and most are wondering if this is the result of playing second fiddle to Domantas Sabonis. The minutes of the 6-foot-11 player remains the same and his revised role is seen as a reason.
In a previous report, it was mentioned how the Pacers needed to have Turner and Sabonis co-exist. Sabonis has been the one stepping up, averaging 18.0 points, 13.1 rebounds, and 4.3 assists in 36 games. These are career-highs for the son of former NBA star Arvydas Sabonis, according to Basketball Reference.com.
Turner, on the other hand, has been keeping his production abreast. But most notable is that he has taken a step back. Either way, the good news is that the Pacers are winning despite being undermanned. Things could turn out for the better once Victor Oladipo returns and gets his groove back. In short, the future looks bright for Indiana who is currently at the sixth spot of the NBA Eastern Conference with a 24-15 card.
With the NBA trade deadline fast approaching, pundits are speculating on whether the 23-year-old Turner would be on the move. According to sources singled out by ESPN, a trade for Turner is unlikely. The Pacers have turned away teams inquiring about the 2019 NBA blocks leader, quashing any potential move for now.
Turner signed a four-year deal worth $80 million this NBA season. He is not due to become a free agent until 2023. For as long as the Pacers are able to perform well, there seems to be no reason for Turner to want out. Playing second-fiddle could work for now. However, a lot of that depends on Indiana's future.
So far, Turner has not publicly aired any grievance on his status. Playing behind Sabonis and Malcolm Brogdon has not drawn any complaints about him for as long as they are succeeding. Given that he signed a new contract only this NBA season, the earliest possible time to see him complain is probably two to three years from now. By that time, the Pacers could either be contenders or stuck at just making the postseason wars.
For as long as he is helping out, the Pacers have no reason to part with Turner. All is quiet and it appears it is going to stay that way for now.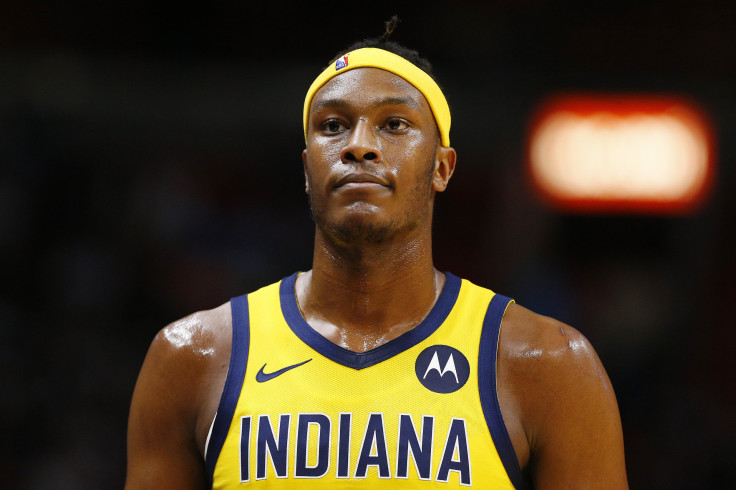 © Copyright IBTimes 2023. All rights reserved.