NBA Trade Rumors: Pistons Exploring To Shop Blake Griffin Blake For Wizards Star
KEY POINTS
The Detroit Pistons inquire about John Wall for Blake Griffin
Wall and Griffin are still struggling with injuries
A trade for Russell Westbrook appears to be more feasible for the Washington Wizards
Blake Griffin and John Wall are two big NBA names frequently heard in the NBA trade rumor mill, but nothing has gone down.
It appears that the Detroit Pistons scratched the surface of a potential deal. However, the level of interest is questionable.
The Pistons explored the possibility, but that was just about it as Detroit touch-based with the Washington Wizards, Zach Lowe of ESPN reported. But the better question is, does it make sense at all?
Both Griffin and Wall share a lot of surprising similarities. That includes being former top picks in their respective NBA Drafts. The two are also All-Stars and carry huge contracts.
Unfortunately, Griffin and Wall have been injured often in the past couple of years as well.
Wall last played during the 2018-19 season. He suited up for only 32 games averaging 20.7 points, 8.7 assists, and 3.6 rebounds in 34.5 minutes of action. He missed the entire 2019-20 season.
As for Griffin, he did play in the 2018-19 season and played 75 games. However, he managed to see action in only 18 games last season, producing 15.5 points, 4.7 rebounds, and 3.3 assists.
Wall is coming off a left heel and left Achilles surgery, while Griffin is recovering from knee surgery.
The 6-foot-4 guard is owed roughly $130 million for the next three years, whereas the former NBA Rookie of the Year is due roughly $75.5 million for the next two years. The final year of Griffin's contract has a player option.
Despite the similarities, both good and bad, seeing a Griffin for Wall trade holds low chances.
Wall has been linked to a Russell Westbrook deal, something that makes more sense in terms of finances and player position.
Despite expressing his desire to be traded, Wizards general manager Tommy Sheppard announced that no deal for the five-time All-Star will happen via his official social media account.
For now, that douse water over the Wall trade fire. But at some point, most know that a deal will go down. The only question is will it happen before or during the 2020-21 NBA season.
As for Griffin, no trade is likely to happen until he proves he is back to full health, The Athletic reported.
Detroit knows that interest in him right now is not that high. Like Wall, a Griffin trade could happen, but timing will be essential.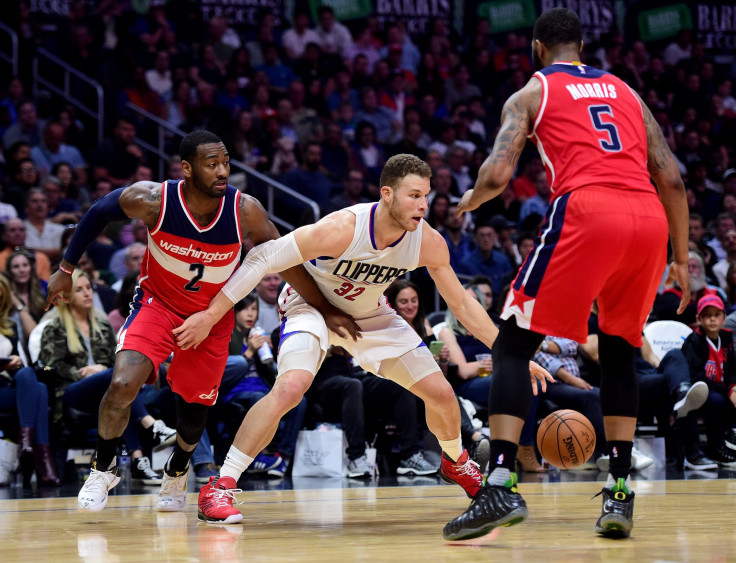 © Copyright IBTimes 2023. All rights reserved.