NBA Trade Rumors: 'Several Teams' Inquire About Justin Holiday
Chicago Bulls guard Justin Holiday has seemingly become a potential trade option for a number of teams.
According to The Athletic's Shams Charania, "several teams" have inquired about the availability of the 29-year-old. Holiday is enjoying a solid year for the struggling Bulls, averaging 11.9 points, 4.6 rebounds and 2.3 assists over 35 games this season. He notably enjoyed a career-high 12.2 points per game last season.
However, with Holiday set to become an unrestricted free agent next summer, it makes sense for Chicago to put him on the trade block and move his $4.3 million salary off the books and further develop their younger players.
As Bleacher Report notes, dealing Holiday would allow the Bulls to play Zach LaVine and Kris Dunn together more, in addition to giving more opportunities to the likes of Antonio Blakeney, Ryan Arcidiacono, Cameron Payne and Chandler Hutchison. The Bulls are currently 9-26 for the season and sit in 13th in the Eastern Conference.
Holiday has moved around a lot in the league but became a starter for the Bulls since rejoining them last season, being one of their few veteran players. A potential trade, though, could see him assume more of a bench role as his experience could be vital for a contending team looking to make a deep run in the playoffs.
The Los Angeles native also has three-point shooting prowess with 36.5 percent shooting from beyond the arc this season as well as ranking eighth in three-pointers in the NBA with a total of 93.
If Chicago are open to a trade, Holiday wouldn't be the only player available from the Windy City.
Jabari Parker is also available for trade after he was recently dropped from the team's regular rotation. The former No. 2 draft pick, currently earning $20 million this season, is owed another $20 million next season but only if Chicago exercise their team option.
Center Robin Lopez is another player available for a trade, though he is earning $14.4 million this season and is more likely to be bought out, with the Golden State Warriors possibly having an interest in the big man.
While it hasn't been a season to remember by any means for the Bulls, shipping out their veteran players on expiring deals and further developing their younger stars would be a step in the right direction. Lauri Markkanen is back from injury as well while Wendell Carter Jr. will only continue to get better.
And given their regular season record, they have a shot at potentially getting a coveted No. 1 draft pick next year with Duke's Zion Williamson being projected by many to be the top pick.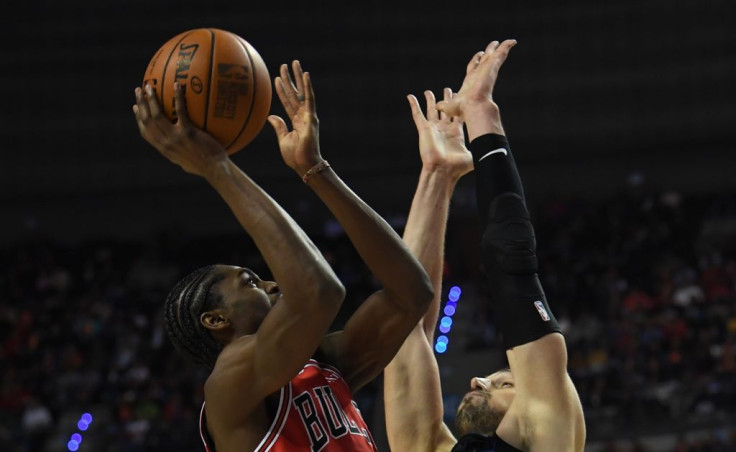 © Copyright IBTimes 2023. All rights reserved.