NBA: Vince Carter Possibly Wrapped Up Career With COVID-19 Suspension
KEY POINTS
Vince Carter is one of the most iconic players in the history of the NBA
He's currently in his final season
The coronavirus outbreak has caused the NBA to suspend the season
Arguably the greatest dunker in history has possibly played his last NBA game. Vince Carter is also known as Half Man Half Amazing announced earlier this year that it would be his final campaign in his illustrious NBA career. He made his debut in the league as one of the most exciting players the world has seen.
He changed the landscape of the basketball world with his amazing dunks and unbelievable athletic ability. Nobody could do what he could pull off on the court as he redefined dunking in the NBA. Whether it's leaping over a seven-footer or putting on a dominant show in the dunk contest, VC will always be remembered as the guy who defined a new era in the league.
He then expanded his game later in his career, as he was able to climb up the all-time three-point list. He is sixth in the list with a total of 2,289 threes made throughout his multiple-decade career.
While it was expected that he would call it a career by the end of the year, nobody was expecting that it might come earlier than expected. The NBA was hit with major news as reigning Defensive Player of the Year Rudy Gobert has been tested positive for NCOV-19.
The news of Gobert testing positive caused a major concern throughout the league causing a suspension of the NBA. All 30 teams are now at risk of getting infected by the coronavirus.
Given the schedule in the league, the one-week span would have meant the virus would have possibly traveled across different areas of North America.
With this news, Carter would have suited up for one last time as an active member of an NBA roster. He drained a three-pointer in the last few seconds of the Atlanta Hawks' overtime loss against the New York Knicks.
Carter took to Twitter to share some parting words on a possibly final game of his career. "If this is really it, I thank everyone for your love and support all these years," he said.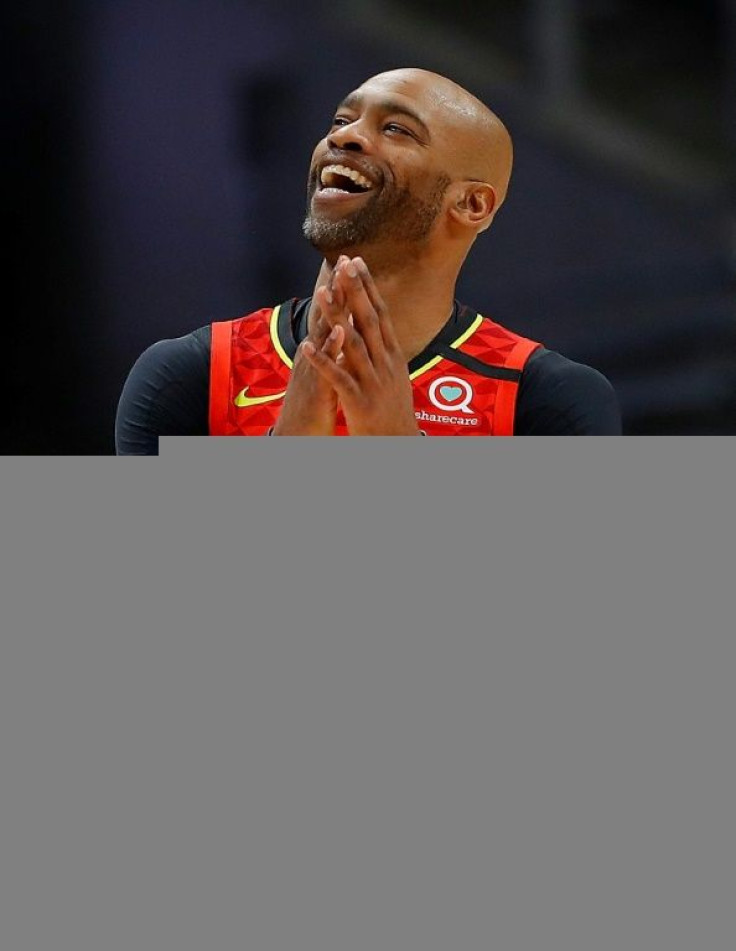 © Copyright IBTimes 2023. All rights reserved.