NBA's Next 5-Foot-3 Player Could Be From Philippines, Says Muggsy Bogues
KEY POINTS
NBA legend Muggsy Bogues weighs in on the NBA's success of making the league global
Bogues predicts the NBA will soon find the next five-foot-three player in the Philippines
The former Hornets point guard reflects on being the shortest NBA player of all time
Ex-NBA star Muggsy Bogues is pleased to see short but talented players in the Philippines.
Throughout his entire basketball career, Bogues has been famous for being uniquely short. Standing five-foot-three, the Maryland native managed to make it to the NBA.
Though the world has yet to see another player like Bogues, the man himself is convinced the world's most prestigious basketball league will soon find another short but talented player somewhere in the Philippines.
In a recent interview with VladTV, the former Charlotte Hornets star pointed out that due to the NBA's success in making the league "global," it wouldn't be long before they finally find the next Bogues.
"Boy, I tell you I hope, (and) I wish and I think it can be," Bogues replied when asked if he thinks the NBA will have another five-foot-three player. "Because you know this game is global. It's a global game and a lot of kids out here in different countries dreaming, you know where they didn't have that opportunity before you know. The Philippines, you know even though that's a small diminutive country, but you know you got skills that still dreaming and basketball is pretty huge over there so you never know what might happen."
"Like China, in these countries, we got probably about 140, 50 international players in that league right now and knowing that the game again is global, [in] India, so many kids are dreaming, believing, I see somebody like me now," he added.
To this day, Bogues is still the shortest basketball player to ever play in the NBA. When asked to reflect on his incredible feat, he admitted that though he competed with the likes of Magic Johnson, Isiah Thomas and Tim Hardaway, he still had "fun" after all.
"I had some fun," the 56-year-old said about being the shortest NBA player of all time. "I had some fun during the process. I would just want to be included with the best of them, you know at my position as a point guard."
"It was a treat for me," he continued.
Bogues played for 14 seasons in the NBA. During his playing years, he was known for his sticky defense and had been tasked to guard some of the greatest scorers in the league, including Michael Jordan.
Even more interesting, Bogues even played the best season of his NBA career during Jordan's first comeback in 1994-95 season where he averaged 11 points and nine assists per game.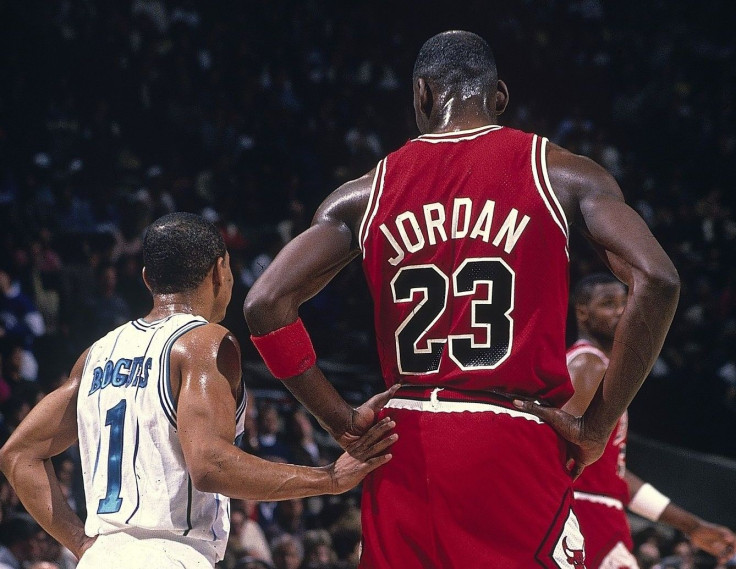 © Copyright IBTimes 2023. All rights reserved.