Nearly 80 African Refugees Lost At Sea, UN Reports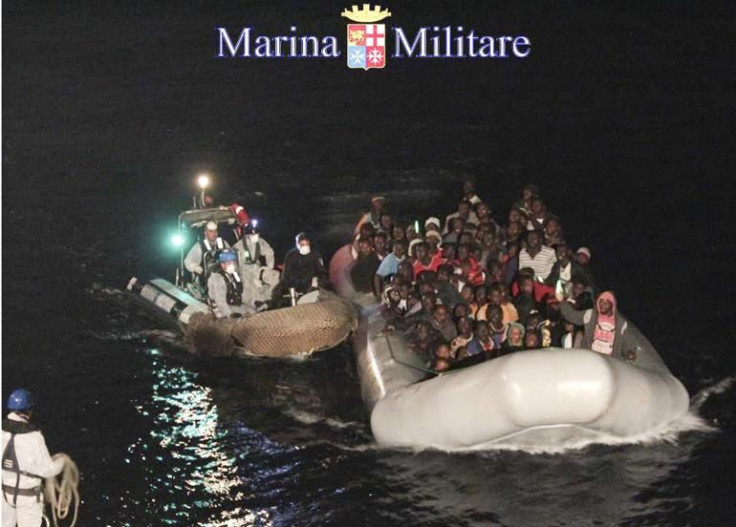 Almost 80 refugees from sub-Saharan Africa are still thought to be lost in the Mediterranean Sea, according to refugees who were recently saved by the Italian Navy.
According to a statement by the U.N. Refugee Agency based in Rome, the 27 refugees who were saved by Italy's Mare Nostrum rescue boats told officials that about 75 other refugees were still "scattered at sea."
"According to the information gathered so far, the shipwreck occurred because the rubber dinghy they were traveling on was in a poor state and was overcrowded," according to Catania prosecutor Giovanni Salvi, Yahoo News reported.
More than 500 refugees have died in the Mediterranean Sea since the beginning of this year, the U.N. refugee agency estimated. This includes 45 sub-Saharan refugees who died of asphyxiation and were found on Tuesday, when the Italian Navy rescued 566 other passengers.
The U.N. Refugee Agency also stated that European governments must do more to assist refugees coming from North Africa and those escaping conflict in Syria.
The agency stressed the importance of European governments presenting themselves as allies to people seeking asylum from unstable countries and praised the Italian Navy's "ceaseless relief effort that led to the rescue of more than 5,000 people in just 48 hours."
However, the agency continued to urge governments to "provide legal alternatives to the dangerous sea voyages, such as resettlement, admission for humanitarian reasons and facilitating access to family reunification."
© Copyright IBTimes 2023. All rights reserved.
FOLLOW MORE IBT NEWS ON THE BELOW CHANNELS