Nelson Mandela Day 2021: 10 Inspirational Quotes By Madiba On His Birth Anniversary
International Nelson Mandela Day is marked annually on July 18 to celebrate the birthday of the first black president of South Africa (1994-1999).
Mandela, also known by his clan name Madiba, was born on July 18, 1918, in Mvezo, South Africa, and was a member of the anti-apartheid movement in his 20s. He later joined the African National Congress (ANC) in 1942, which was outlawed in 1960.
Mandela was arrested and charged with sabotage and attempting to violently overthrow the government in 1964. He spent 27 years in prison and was released in 1990. He famously brokered a peace deal to end the apartheid in South Africa.
Mandela died on Dec. 5, 2013, after suffering from a prolonged respiratory infection. He was 95 at the time.
On his birth anniversary, here are some of Mandela's most inspirational quotes, courtesy Good Reads.
1. "People must learn to hate, and if they can learn to hate, they can be taught to love, for love comes more naturally to the human heart than its opposite."
2. "No one is born hating another person because of the color of his skin, or his background, or his religion."
3. "A good head and good heart are always a formidable combination. But when you add to that a literate tongue or pen, then you have something very special."
4. "Our human compassion binds us the one to the other — not in pity or patronizingly, but as human beings who have learnt how to turn our common suffering into hope for the future."
5. "As long as poverty, injustice and gross inequality persist in our world, none of us can truly rest."
6. "It is better to lead from behind and to put others in front, especially when you celebrate victory when nice things occur. You take the front line when there is danger. Then people will appreciate your leadership."
7. "For to be free is not merely to cast off one's chains, but to live in a way that respects and enhances the freedom of others."
8. "I dream of an Africa which is in peace with itself."
9. "If you talk to a man in a language he understands, that goes to his head. If you talk to him in his language, that goes to his heart."
10. "A good leader can engage in a debate frankly and thoroughly, knowing that at the end he and the other side must be closer, and thus emerge stronger. You don't have that idea when you are arrogant, superficial, and uninformed."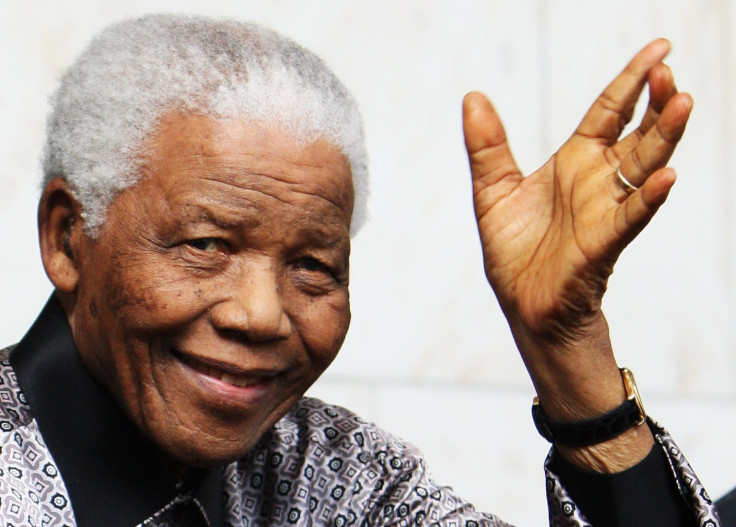 © Copyright IBTimes 2023. All rights reserved.
FOLLOW MORE IBT NEWS ON THE BELOW CHANNELS