Nelson Mandela Hospitalized In South Africa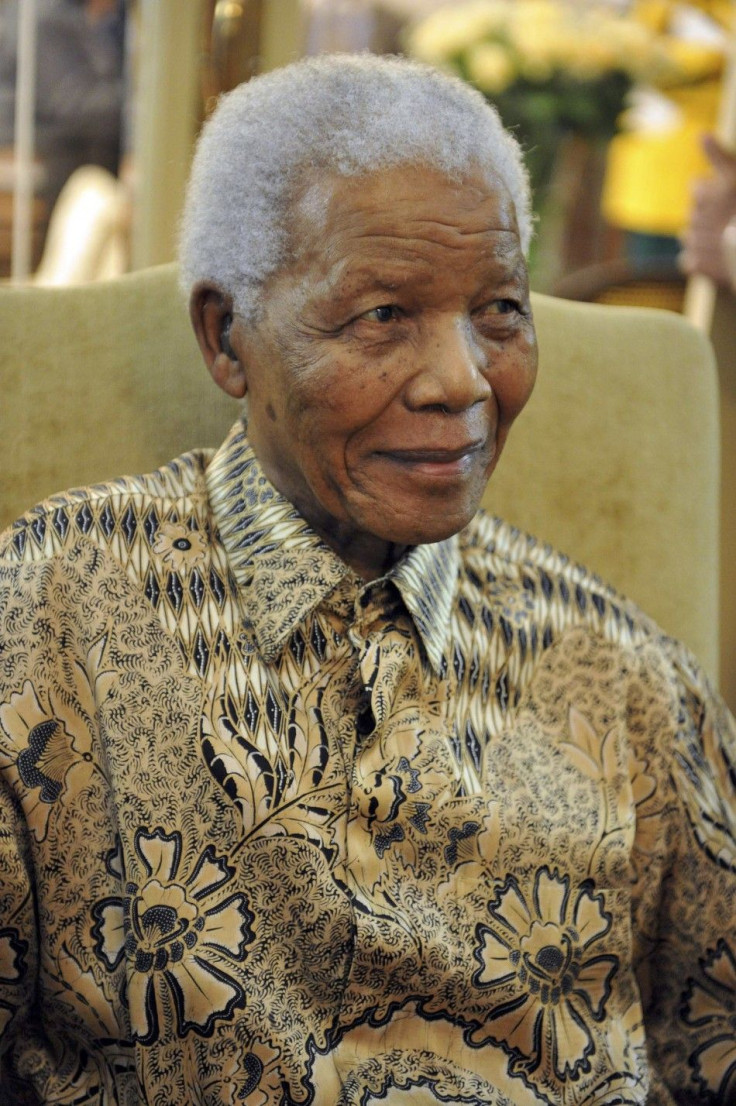 Nelson Mandela, South Africa's former president, was hospitalized Saturday in a military hospital in Pretoria, where is undergoing a series of unspecified tests.
At 94, the nation's first black president has had numerous medical scares during the past few years, to the point where rumors of his death have occasionally spread across the country. However, President Jacob Zuma visited him and released a statement reassuring South Africans that Mandela, affectionally nicknamed Madiba, is not in any immediate danger.
"Former President Mandela will receive medical attention from time to time which is consistent with his age. President Zuma assures all that Madiba is doing well and there is no cause for alarm," according to the statement appearing in the Los Angeles Times. "The medical team is assured of our support as they look after and ensure the comfort of our beloved founding president of a free and democratic South Africa."
While the government has assured citizens that Mandela is not in any danger, it has refused to clarify exactly which tests Mandela is undergoing.
Domestic media reports suggested that senior members of the government and people close to Mandela had been caught unawares by his admission to hospital, Reuters reported Sunday.
The City Press newspaper said both the Nelson Mandela Foundation and his ex-wife, Winnie Madikizela-Mandela, had not known about his transfer to Pretoria from his home in the remote village of Qunu in the Eastern Cape province.
South Africa's Sunday Times said deputy President Kgalema Motlanthe had canceled a scheduled visit on Friday to Mandela in Qunu after being told of his condition.Mandela has had several health problems recently. The South African icon was hospitalized for a respiratory infection last year, and he had minor surgery for abdominal pain this, the L.A. Times reported.
Over the past few years, Mandela has increasingly withdrawn from public life in South Africa, and he currently resides in his native Eastern Cape. He currently plays no official role in the nation's political affairs.
Mandela first came to prominence in South Africa in the 1950s in the fight against apartheid, the country's former policy of racial segregation. He became active in the anti-apartheid African National Congress, a leftist political party that is the dominant party in South Africa today. After numerous arrests, Mandela co-founded the militant Spear of the Nation unit and led a series of guerrilla attacks against the apartheid government.
In 1962, Mandela was sentenced to life imprisonment. He was released from custody in 1990. Mandela then led negotiations between the ANC and the pro-apartheid National Party government. In 1994, Mandela was elected president of South Africa.
© Copyright IBTimes 2023. All rights reserved.