Neo-Nazi Group Hacks Twitter Of Ukraine's UN Representative: Right Sector Hacking Was In Protest Over East Ukraine War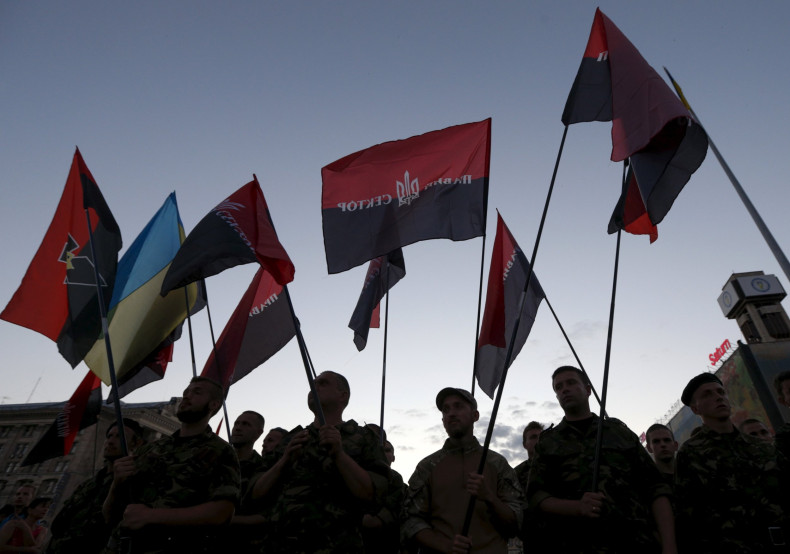 The Twitter account of Ukraine's ambassador to the United Nations was hacked Tuesday by the neo-Nazi Right Sector group. The hack, which targeted envoy Yuriy Sergeyev, is the latest action by extremists dissatisfied with the Ukrainian government's conduct of the fight against separatists in the east.
After Sergeyev's account was hacked, a message was left saying the hack was to "address the world community on behalf of the Right Sector." There was also a link to a site explaining in greater detail the purpose of the intrusion.

"Today we hacked the site of the permanent Mission of Ukraine to the United Nations, and Twitter account of the Permanent Representative of Ukraine to the UN Yuriy Sergeyev, to tell the world community that Kyiv authorities interfere into our fight against corruption, tyranny and separatism. The leaders of partner countries must know who they have business with," read the message on the website.
The Right Sector, which has been accused of containing Nazi and racist elements, has been fielding volunteer fighters for the Ukrainian government since the war began in April 2014. But in recent weeks the group has become disgruntled with a lack of action in eastern Ukraine. In addition to taking back the rebel regions of Luhansk and Donetsk by extreme force, it wants President Petro Poroshenko to clean up corruption across the country or resign for failing to do so.
The Ukrainian government counters that the Right Sector is being hypocritical about corruption as it has led smuggling operations across the country.
The eastern Ukraine war has claimed the lives of more than 7,000 people since it began last year.
© Copyright IBTimes 2022. All rights reserved.