Nepal Bans Young Women From Seeking Work In Middle East Over Exploitation Fears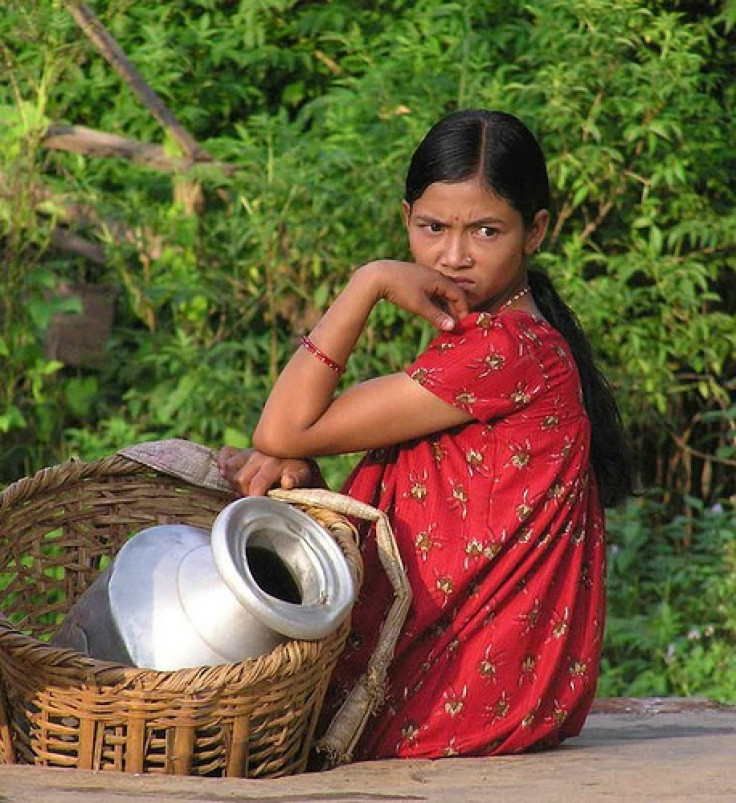 Nepal has officially prohibited women under the age of 30 from emigrating to Middle Eastern countries to seek work as domestic help, over reports of abuse and exploitation in the host nations, particularly Saudi Arabia.
South Asian and East Asian housemaids and other servants have long complained of abusive treatment at the hands of their Arab employers, including sexual assaults, violence, the confiscation of passports and the withholding of wages.
In 2010, fifteen Nepali servants committed suicide in Lebanon due to gross abuses.
Indonesia, Sri Lanka and the African nation of Kenya have also implemented or proposed similar bans on their females going to the Middle East to work.
Nepalis were outraged many years ago by the suicide of a woman after suffering abuse from her employers in Kuwait. That led to a 12-year ban against young women migrating to the Persian Gulf until it was lifted in 2010. Now, that ban has been restored.
"Young female workers are reported to have been sexually and psychologically exploited in Gulf countries," Nepal's information minister Raj Kishor Yadav told the Himalayan Times newspaper.
BBC reports that as many as 200,000 Nepalis are already working (officially or illegally) in the Arab states. (The actual figure may be even higher, since some Nepalis travel illegally through India and are counted as 'Indians').
Maiti Nepal, a Nepalese activist group, welcomes the government's new ban.
"We have met several housemaids who were not only raped by their masters but also forced to have sex with the masters' relatives. They are confined to the house and live in a situation akin to slavery," Maiti's director Bishwa Khadka told Agence France Presse.
One Nepalese woman named Kumari who suffered harrowing abuse in Kuwait told CNN: "My landlord would beat me, they (he and his wife) both would beat me. My body would ache. He beat me up. First he covered my mouth so I could not scream."
Human Rights Watch, which has long monitored the plight of Asian women in the Middle East, said the Nepalese government's actions do not go far enough to tackle the problem, since it is complicated by economic realities.
"Imposing a ban on women under 30 from migrating to the Gulf fails to solve the underlying problem of how desperate women are for decent work," said Nisha Varia, senior researcher for HRW's Women's Rights Division, according to CNN.
"Instead of a blanket ban on its own women that denies them important employment opportunities, Nepal's government should work with other labor-sending governments to demand stronger protections for migrant workers in the Gulf."
Varia added: "The government is right to be concerned about abuse against migrant women, but the correct response is not to stop them from going, but to ensure they can migrate with guarantees for their safety."
Indeed, Nepal – which reels under a 30 percent unemployment rate – is an impoverished nation which desperately needs the money sent home by its 2.5-million strong global diaspora. These remittances account for more than one-fifth of Nepal's GDP
Manju Gurung, the chief of Pourakhi, a Nepalese organization which promotes the welfare of women migrant workers, complained: "This [ban] is a protectionist approach. The government should negotiate with destination countries and have bilateral agreements. There is a demand for women workers."
© Copyright IBTimes 2023. All rights reserved.
FOLLOW MORE IBT NEWS ON THE BELOW CHANNELS