Nepal Earthquake: Caste Status, Ethnic, Gender Discrimination Hamper Quake Relief Aid Access, Rights Group Says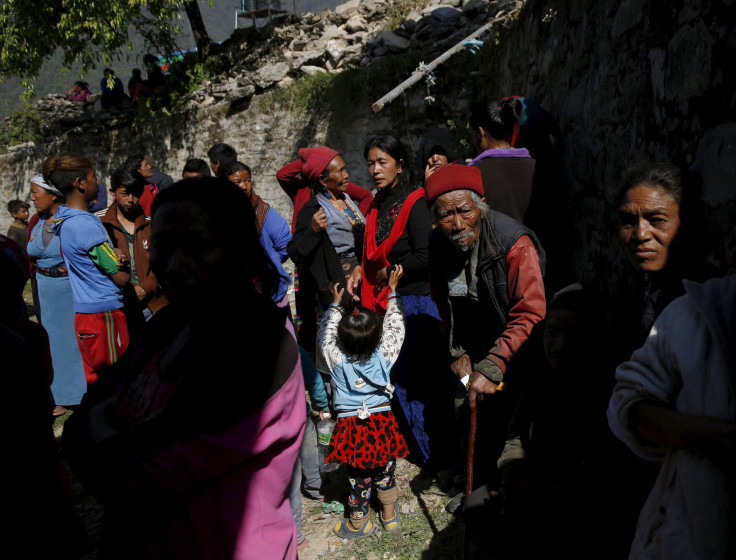 Nepal's devastating earthquake may have destroyed cities and claimed thousands of lives, but even the historic disaster has not managed to shake the deep foundations of the traditional caste system in the South Asian country. In the aftermath of the April quake, access to relief aid has been hampered by discrimination against members of lower castes among other marginalized groups, human rights activists reported this week.
The aid that has flooded the country since an initial earthquake struck on April 25 has been unevenly distributed based on caste, ethnic and gender discrimination, according to a briefing released by Amnesty International on Monday.
"Survivors report that in some communities the aid effort has been politically manipulated," said Amnesty International's Asia-Pacific director Richard Bennett in a statement. "Those with muscle – political connections – end up claiming desperately needed supplies meant for everyone."
The findings were compiled by a team of activists who were deployed in Nepal in the wake of two deadly earthquakes, a magnitude 7.8 that hit the country on April 25, killing more than 8,000 people, followed by a magnitude 7.3 quake on May 12 that left more than 100 dead. Tens of thousands more have been injured, with many now displaced or homeless.
The human tragedy has prompted an international relief drive, with aid money and supplies flooding into Nepal from countries around the world. The United States announced in April that it would donate $10 million through its international development agency USAID, while neighboring countries like India and Pakistan have also contributed relief assistance and resources, including aid personnel.
Coordinating this massive influx of resources has proved to be a challenge for the Nepali government, which has had to contend with issues like a bottleneck at the only major airport and damage to roads and infrastructure. However, the access challenges faced by members of lower castes, also known as Dalits (or "untouchables"), goes deeper than the chaos of the post-disaster context.
The International Dalit Solidarity Network, or IDSN, has documented how widespread nonequitable access to these resources has been in the wake of the disaster for Dalits, with 80 percent of Dalits surveyed reporting feeling that there had been willful negligence in providing relief and support to their communities. Sixty-five percent also said they had been unable to access rescue services and shelter on time.
The current humanitarian crisis has brought to the surface the climate of exclusion that Nepalese Dalits, who make up an estimated 10 percent to 15 percent of the population, face on a regular basis. Dalit communities are systematically excluded from higher education, government and even from large, public gatherings, according to the IDSN, which said the present crisis has substantially increased the vulnerabilities of the community. "Under these circumstances there are huge chances of Dalits being left out from the complete set of rescue relief and further services," the organization reported.
Amnesty has also called on the government to address these issues urgently. "All actors involved in the relief and reconstruction effort must ensure that human rights principles are fully respected," said Bennett. "A human rights-compliant approach to the disaster response will be critical to ensuring that the quest for equality, justice and accountability in Nepal does not lose ground as the country struggles to recover from the devastation."
© Copyright IBTimes 2023. All rights reserved.