Nepal Seeks Help From International Experts Over Tourism After Deadly Earthquakes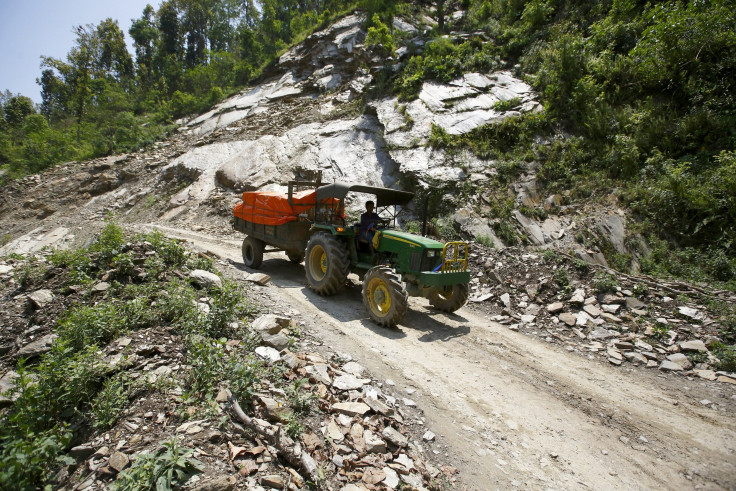 Recovering from two recent earthquakes and several aftershocks, Nepal is now seeking the help of international experts to boost its tourism industry, tourism operators said, according to BBC. Authorities have reportedly requested for expert guidance on the areas that can be declared safe for trekking and mountaineering, which are major sources of income for the Asian nation.
Nepal attracts nearly 1 million foreigners every year who travel to the country's World Heritage sites, Unesco monuments, Buddhist and Hindu temples, and its majestic mountains, including the Everest. The Himalayan nation's tourism industry suffered a major blow after a 7.8-magnitude earthquake hit the region on April 25, devastating the country's infrastructure and killing thousands of people. Seventeen mountaineers were also killed after the earthquake triggered an avalanche on the Everest.
"Before we announce that the earthquake-hit areas are safe as tourist destinations, we are determined to get an assessment report from international geologists and experts who will be visiting the ground," Ramesh Dhamala, president of Trekking Agents' Association of Nepal, said, according to BBC. "Without them first saying which areas no longer have the risk of mountains coming down, we will not be doing this risky business just for an immediate benefit.
"We are also recommending to the government, in writing, that these areas should not be reopened (for trekking and mountaineering) before the team of experts make their assessment public internationally."
Major trekking destinations such as Manasalu, Langtang, Rolwaling and Helambu areas in central Nepal are at high risk and still prone to landslides, following last month's earthquake, which was followed by another massive 7.3-magnitude quake and several aftershocks on May 12.
The Langtang village, located about 40 miles north of Kathmandu, which falls on a trekking route popular with foreigners, was wiped out by the avalanche, authorities said earlier this month.
Trekking agents reportedly said that they are concerned the country's tourism industry would suffer irrecoverably if trekkers are allowed to visit the quake-hit areas under current circumstances and if another such disaster strikes again.
"We too think the same way, and we have joined forces with trekking agents and the government to ascertain a scientific assessment - because it is equally, if not more, risky for mountaineers to be in the region that has been so badly shaken by the earthquake," Ang Tshering Sherpa, president of Nepal Mountaineering Association, said, according to BBC.
Over 8,600 people were killed in last month's earthquake, which was the worst to hit Nepal in 80 years. The second earthquake claimed the lives of over 100 people and injured thousands others. The tremors from both the quakes were felt in neighboring India where over 17 people were killed.
© Copyright IBTimes 2023. All rights reserved.
FOLLOW MORE IBT NEWS ON THE BELOW CHANNELS