Nervous Over Ukraine Situation, Taiwan President Asks Military To Be Combat Ready
KEY POINTS
Taiwanese president also warned authorities against "cognitive warfare"
China said Taiwan is "not Ukraine" and has always been a part of the country
Analysts think the Ukraine war might sap the U.S. resources away from Indo-Pacific
Amid the Russian invasion of Ukraine, Taiwanese President Tsai Ing-wen has ordered the island's armed and security forces to step up their surveillance and be ready for combat.
Tsai, nervously watching the situation unfold in Ukraine, held a meeting with top officials Wednesday to decide how the island should react if China finally makes a move, reports South China Morning Post.
"We should continue to strengthen the combat readiness of our forces in the Taiwan Strait to ensure our safety," she said. Tsai added that increased surveillance and vigilance were necessary for the island to react swiftly.
This comes amid speculations that Beijing may launch the invasion as the world, including the U.S., is focused on Russia. Recently, Taiwanese Foreign Minister Joseph Wu said that they were keeping an eye on whether China would take advantage of the Ukraine crisis to attack. "China may think about using military action against Taiwan at any moment, and we need to be prepared for that," he told foreign media.
British Prime Minister Boris Johnson had also warned that the failure by Western nations to live up to their promises to support Ukraine's independence would have damaging consequences worldwide, including for Taiwan.
Tsai also took the opportunity to warn authorities against "cognitive warfare" and counter disinformation. She also urged them to thwart attempts by an "outside force" to use the Ukraine situation to unnerve the public and disrupt social stability.
Tsai had earlier said that she had "empathy" for Ukraine's situation because of the military threat the island faces from China.
But, Tsai's remarks were denounced by China, which claimed Taiwan is "not Ukraine" and has always been an inalienable part of China, the Chinese foreign ministry said on Wednesday. The Chinese state-backed Global Times also alleged that Taiwan was "self-indulging in expressing so-called empathy" for Ukraine's situation.
However, many analysts think Taiwan had enough reasons to worry. According to Wen-Ti Sung, a lecturer on international relations and China at the Australian National University, Taiwan was observing the Ukraine crisis with trepidation.
"First, it may sap the United States' resources and attention away from the Indo-Pacific, especially the Taiwan Strait, and second, it may weaken Western unity by exposing the U.S. and its European allies' different geopolitical [focuses]," Sung Sung told South China Morning Post.
"Should the US be seen as indecisive or indifferent to European security in Ukraine, it may diminish European resolve to help the US in the Indo-Pacific in the future," he added.
Lev Nachman, a postdoctoral research fellow at the Harvard University's Fairbank Center for Chinese Studies, thinks U.S.r̥esponse to Taiwan won't be the same as its stance on Ukraine.
"How the US responds to Ukraine is not going to be the same as Taiwan because the way the US has constructed its relationship with Taiwan over decades is different than its responsibilities to Ukraine, the European Union, or NATO," Nachman told CNN.
That said, there are many other analysts who think China won't invade Taiwan now as Chinese President Xi Jinping would not want military adventurism in his third term as the president.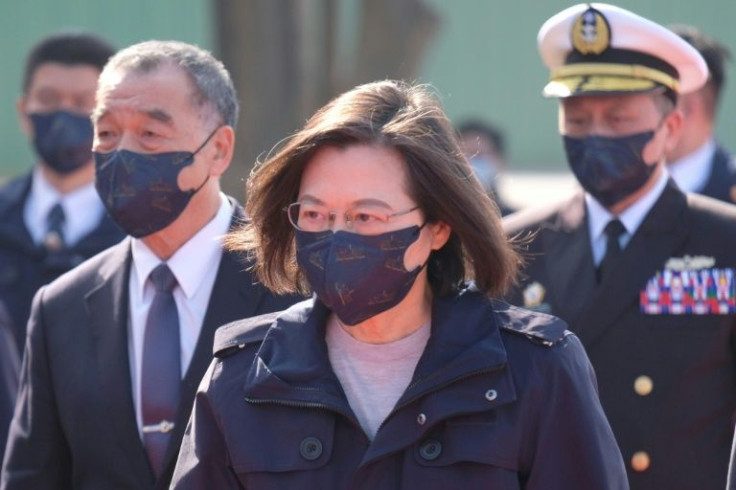 © Copyright IBTimes 2022. All rights reserved.
FOLLOW MORE IBT NEWS ON THE BELOW CHANNELS