Netflix CEO Salary Will Shock You: How Much Do Reed Hastings, Ted Sarandos Earn?
KEY POINTS
Netflix co-CEO and chief content officer Ted Sarandos is set to receive $40 million in compensation in 2022
Chairman and co-CEO Reed Hastings stands to make nearly $35 million
The co-CEOs reportedly both earned $34.65 million last year
Netflix chairman and co-CEO Reed Hastings and chief content officer and co-CEO Ted Sarandos each took home nearly $35 million in 2021. One of them will see an increase in their compensation this year.
Netflix recently disclosed the annual salaries and stock option allocation for 2022 for its executive officers. According to a Securities and Exchange Commission (SEC) filing dated Dec. 19, 2021, Hastings is set to receive nearly $35 million in compensation this year, while Sarandos stands to make $40 million.
Hastings will receive stock options valued at $34 million on top of his $650,000 annual salary for 2022.
Sarandos is once again set to receive an annual salary of $20 million, but he will get an additional $20 million in stock options.
The co-CEOs both earned $34.65 million last year, according to a 2020 Netflix filing with the SEC.
Hastings took home $650,000 in salary as well as $34 million in stock options, while Sarandos got a $20 million base salary and received an additional $14.65 million in stock options, the filing said.
In 2020, Hastings and Sarandos earned $43.2 million and $39.3 million, respectively, according to The Hollywood Reporter.
Hastings, who co-founded Netflix with Marc Randolph in 1997, has an estimated net worth of $5.8 billion, according to Forbes.
On the other hand, Sarandos, who was named Netflix co-CEO in July 2020, is estimated to be worth $250 million, as per Celebrity Net Worth.
Netflix had a strong 2021 in terms of subscriber growth. In the third quarter of the year, it added 4.38 million subscribers and reached a total of 214 million subscribers worldwide. The increase was attributed to hit shows such as "Squid Game," as per The Hollywood Reporter.
Netflix's revenue in the third quarter of 2021 hit $7.5 billion, representing a 16% year-over-year growth and a slight increase from the second quarter's reported $7.3 billion revenue, the outlet reported.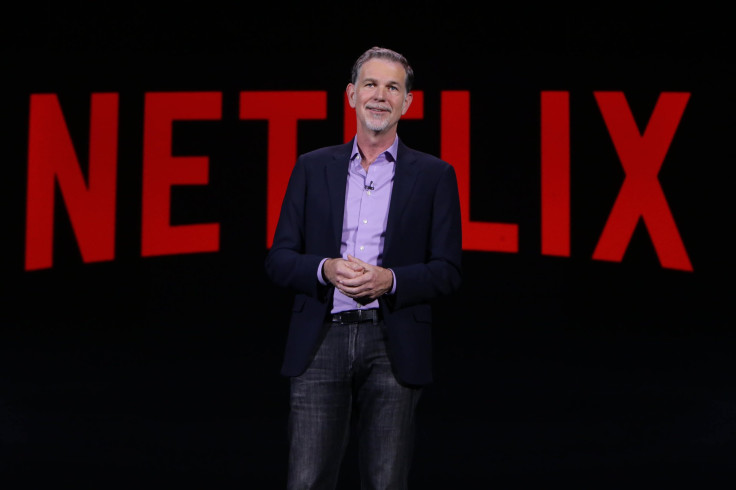 © Copyright IBTimes 2023. All rights reserved.