Netherlands Approves Plan For Partial Ban On Face-Covering Islamic Veil In Public Places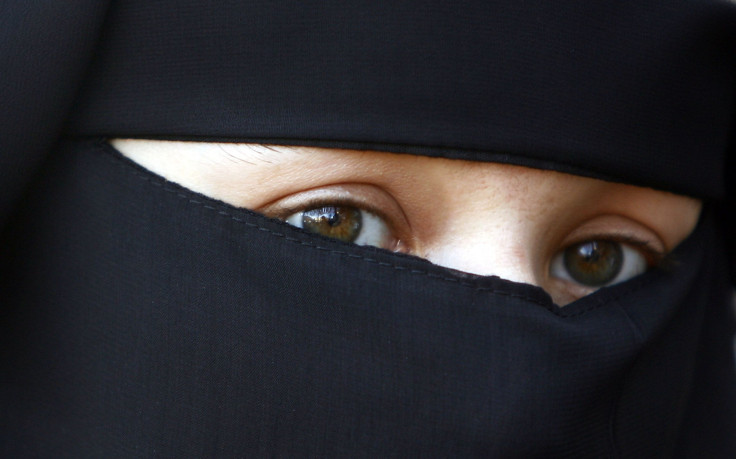 The Dutch cabinet on Friday approved a bill proposing a partial ban on wearing the face-covering Islamic veil in public places, including schools, hospitals, public buildings, and on public transport. However, the ban would not apply to wearing the veils on streets, the Dutch government said in a statement released Friday.
"In principle, people in the Netherlands have the freedom to dress however they wish, regardless of the opinion of others," the government said. "This freedom is only restricted in situations where it is essential that people can make eye contact in the interests of security or good service."
Under the proposed new law, which will now be sent to a panel of legal advisers for assessment, those who violate the ban can be fined up to 405 euros ($450). "Face coverings may however be worn in the interests of health or safety, in order to practice certain professions or sports, or to participate in cultural or festive activities," it said in the statement.
Dutch Prime Minister Mark Rutte reportedly denied that the bill, which was put forward by Interior Minister Ronald Plasterk, had a "religious background," adding that with the proposed law, the government was attempting to strike a balance between "people's freedom to wear the clothes they want and the importance of mutual and recognizable communication."
A previous bill that banned the wearing of veils even on the streets would now be withdrawn, the government said. In that aspect, the proposed law is different from those passed in the neighboring European nations of France and Belgium, which have more restrictive bans on face coverings. Critics of the law have said that these measures infringe upon personal freedom and could end up ostracizing women who wear such veils.
© Copyright IBTimes 2023. All rights reserved.