New China-Vietnam Talks In Hanoi Not Expected To Resolve Oil Rig Dispute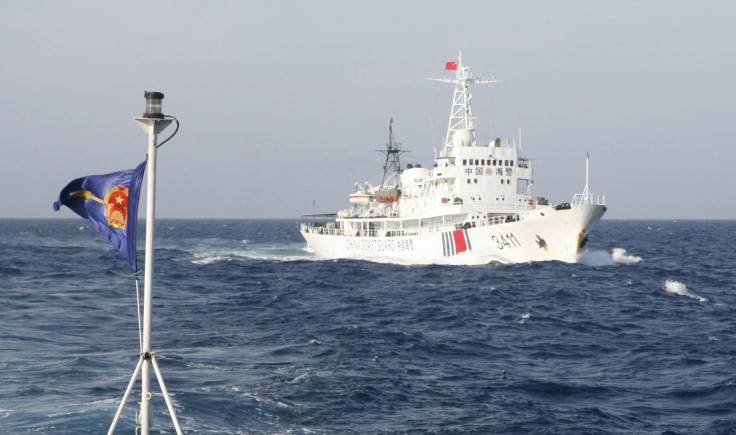 South China Sea tensions are still bubbling between China and Vietnam after violent anti-China protests erupted in Vietnam in May. In efforts to repair shaky relations, a senior Chinese official will attend talks in Hanoi about the deep-sea oil rig that has been at the center of the conflict.
The Chinese government announced they will be sending Yang Jiechi, a lifelong diplomat and former foreign minister, to meet with Deputy Prime Minister Pham Binh Minh in the first high-level discussion since marine vessels from both countries clashed near the site of the oil rig, sparking xenophobic debate from the public of both countries.
Unfortunately, the talks probably won't lead to any groundbreaking resolutions regarding the ongoing territorial dispute.
Beijing's Foreign Ministry spokesman Hua Chunying announced that Yang will be participating in a "frank and thorough exchange of views on matters of common concern to all."
"We hope Vietnam will focus on the broader picture, come together with China and appropriately deal with the current situation," Hua said.
Yang's extensive background as a career diplomat and familiarity with Chinese foreign policy means it is not likely he will waiver on the Party stance of promoting Chinese expansion in the South China Sea. According to unnamed Chinese diplomatic sources based in Hanoi interviewed by the New York Times, Yang's intention isn't to negotiate but rather reiterate standing positions in the area. Yang's visit will likely only reinforce China's claim to the waters where the oil rig is located, and condemn Vietnam's perceived call to the international community to rally support against China.
The U.S. has already spoken out against China's newest oil rig, calling the move "provocative," but it has shown no other vested interest in further involving itself in this specific dispute.
At the peak of conflict, protests in Vietnam had driven out Chinese expats and businesses out of the country when factory workers in a Taiwanese-owned factory in Vietnam erupted in a brawl over news of the oil rig. Now, the NYT is claiming that the situation has eased into a state of "dangerous stability."
The oil rig was erected within Vietnam's exclusive economic zone, or EEZ, which is a territory delineated by the United Nations Law of the Sea. China, however, goes by their self-prescribed Nine-dash line, which uses historical territory lines to lay claim on areas of the South China Sea.
© Copyright IBTimes 2023. All rights reserved.