New COVID Strain Found In US: Here's What We Know And Don't Know
A new, more contagious strain of COVID-19 has been detected in the U.S. after first being identified in the U.K.
The strain, B.1.1.7, is the same variant that was discovered in the U.K., which is thought to be 70% more contagious than the original form of the virus, CNBC reported.
The strain was found in Colorado's Elbert County in a 20-year-old man the Colorado State Laboratory has confirmed. The patient is currently in isolation and will remain there until he is cleared by health officials.
The man had no close contacts identified nor travel history. Public health officials said they are working to identify other cases of the virus strain through contract tracing interviews.
In a statement to CBS News, U.S. Centers for Disease Control and Prevention spokesperson Belsie González said, "The Centers for Disease Control and Prevention (CDC) is aware of Colorado's report of the first U.S. case associated with the U.K. variant of COVID-19. In addition to the reported case in Colorado, we expect that there will be additional cases that are likely to be detected in the coming days."
The strain was discovered in a Colorado lab during PCR sample testing, where the sample was flagged for further investigation because it was missing the S gene. Through further testing, scientists found eight mutations that were associated with the same variant as the one discovered in the U.K.
"There is a lot we don't know about this new COVID-19 variant, but scientists in the United Kingdom are warning the world that it is significantly more contagious," Colorado Governor Jared Polis said in a statement. "The health and safety of Coloradans is our top priority and we will closely monitor this case, as well as all COVID-19 indicators, very closely. We are working to prevent spread and contain the virus at all levels."
While little is known about the B.1.1.7 virus strain, scientists do know that the variant spreads faster. Diagnosed patients are not known to have more severe symptoms.
Experts previously stated they believe the approved COVID vaccines will be effective at fighting the new strain of the virus. The Colorado State Laboratory echoed this sentiment in its report.
The U.K. strain is believed to be responsible for a surge in COVID cases in the country. Countries such as Ireland, France, Belgium, and Germany have closed their borders to the U.K. upon discovery of the new COVID variant, CNBC reported.
Last week, the CDC announced it would require those flying into the U.S. from the U.K. to test negative for COVID-19 prior to entering the states.
Another strain of the virus has also been detected in Africa.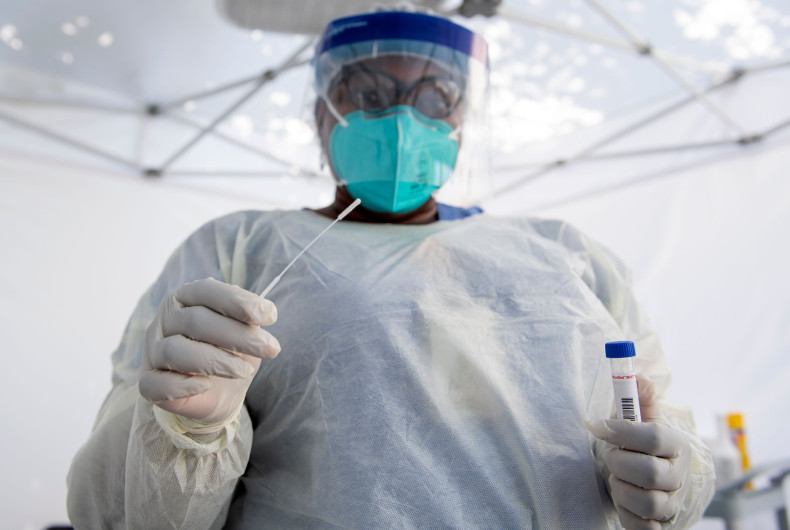 © Copyright IBTimes 2022. All rights reserved.