New Delhi Floods: Indian Capital Sees Water Shortage While Yamuna River Breaches Historic Levels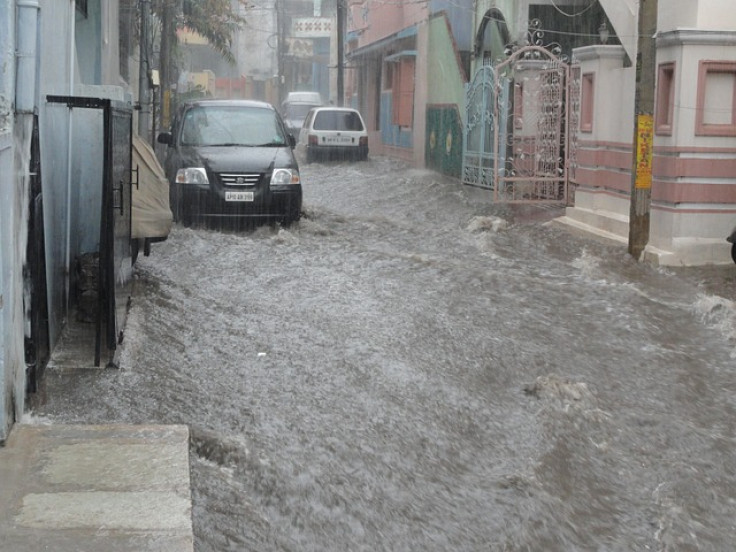 KEY POINTS
The water level of Yamuna River was three meters above the danger mark Thursday afternoon
Schools and colleges in India's capital will remain shut till Sunday
Commuters faced heavy traffic and water-logged roads the past few days
The relentless rain in India's capital has hampered the drinking water supply and forced hundreds to seek shelter in relief camps due to the overflowing of the Yamuna River.
Yamuna's water level touched historically high levels Thursday due to the downpour and the release of water from the Hathnikund Barrage in the neighboring state of Haryana.
The water level in the swollen Yamuna reached 208.41 meters at 6 a.m. local time Thursday (8:30 p.m. ET Wednesday) and further rose to 208.62 meters, roughly three meters above the danger mark, by Thursday afternoon, NDTV reported.
Three water treatment plants were shut down due to flooding, thus hampering the supply of drinking water to parts of the capital, Delhi's Chief Minister Arvind Kejriwal said.
Chief Minister Kejriwal had ordered schools and colleges to remain shut till Sunday and urged residents to step out of their homes only if necessary.
The heavy monsoon has been adding to the traffic woes of daily commuters in the capital city, home to about 20 million people.
Mansi Soni, an assistant manager of a fintech company who lives in Delhi's Vivek Vihar, said she has been facing "several issues" due to the heavy rainfall the past few days.
"Since I travel to work in the morning, I usually take a cab to work, and these days, not only I am finding it too difficult to find cabs, but the prices that I am paying to take cabs have also surged up," Soni told International Business Times. "Also, since there is waterlogging in several areas, it leads to heavy traffic which is mismanaged and is taking me more than usual time to reach work."
"The situation is worsening day by day," Vishali Kachroo, a software engineer who lives in East Delhi, told IBT. "The major impact on my daily life has been while commuting to the office and from office to home. [I] literally had to be in traffic for three hours. The roads are closed due to water logging."
Since the onset of the monsoon season, which began in June, Delhi has received 112% more rainfall than its average, the India Meteorological Department said. The downpour last weekend also forced people in low-lying communities to stay in relief camps.
"On my way to work I saw, people being moved to road pavements who were earlier living in the low areas near to Yamuna," Soni added. "Due to the movement of people to the roadsides, there has been police and several other civic bodies who are trying to take care of this issue, which again has resulted in a lot of traffic even during the early hours of the day."
(This article was updated to remove references to the Smile Foundation's evacuation plans, which were later canceled.)
© Copyright IBTimes 2023. All rights reserved.