New E-Bike Subscription Service Launches In US
Bolt Bikes is expanding to the U.S. and U.K. with a subscription package for their e-bikes that targets gig economy workers.
The Australia-based startup's new subscription model was launched on Monday, Nov. 18 after it secured a $2.5 million in seed funding led by Maniv Mobility, as reported by TechCrunch.
Bolt Bikes was founded in 2017 by former Deliveroo and Mobike executive Mina Nada and former Bain & Co. executive Michael Johnson. The company develops electric vehicles (EV), specifically e-bikes, that are powered by a 350w motor with a battery than can last up to 8 hours and charges for 5.5 hours.
It also features a security level 12, Abus U-Lock, a rear rack for attaching delivery boxes, a battery charger, a phone USB port for charging on the go, and safety lights for night time riding.
The company is trying to appeal to the gig delivery workers as a better and more profitable way of making deliveries. Bolt Bikes claim their e-bikes "have up to 30% more earning potential, enabling them to make more deliveries per shift."
"Being in the food delivery industry since its inception, we saw that light electric vehicles were the real future of 'last mile' logistics, yet no-one was offering the right vehicle, financing or maintenance solution," Nada said in a statement issued to Business Insider Australia. "We are proud to be serving the real needs of delivery couriers while building the logistics infrastructure of the future."
Bolt Bikes offer their EVs in three ways: rent, rent to own, and own. Renting starts at $39 per week while rent to own pricing is at $49 a week (which includes servicing the vehicle), but the price to own one of their e-bikes is not disclosed yet. They also offer a one-week free trial.
The pricing the company has in place is intended to be flexible, which means that those who will subscribe to Bolt Bikes can opt-out anytime, but they do require a starter fee. By paying the fee, a customer will become a member of the Bolt community where they can learn tips and tricks from other members.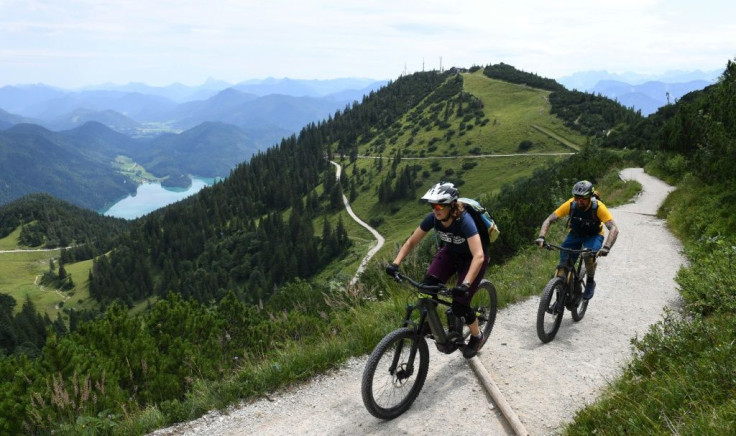 © Copyright IBTimes 2023. All rights reserved.