New England Patriots Could Make Multiple Trades, Lose Hightower & Blount In Free Agency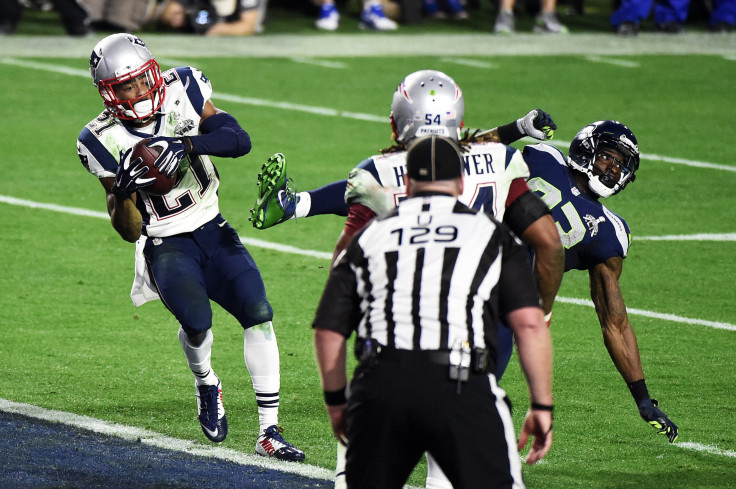 After winning their fifth Super Bowl in the Brady-Belichick era, the New England Patriots haven't wasted any time shaking up their roster for the 2017 NFL season. The team has looked like the league's most active team to start the offseason, potentially making multiple trades and making key decisions in free agency.
It started Wednesday when the team acquired tight end Dwayne Allen from the Indianapolis Colts, spelling the end of Martellus Bennett's time in New England. New reports indicate that Malcolm Butler, Dont'a Hightower and LeGarrette Blount could also be headed elsewhere, while the likes of Stephon Gilmore and Brandin Cooks might be joining the Patriots.
According to multiple reports, Gilmore is expected to sign a contract with New England that will pay him $14 million per season over five years. The cornerback was the No.10 overall pick of the Buffalo Bills in 2012, and he made his first Pro Bowl with the team last season. He recorded five interceptions and 12 passes defensed in 2016, though he hasn't played 16 games since his rookie season.
Signing Gilmore would allow the team to trade Butler, who made the Pro Bowl in 2015 and was named a second-team All-Pro last season. Butler was eighth in the league last year with 17 passes defensed, and he's best known for recording the game-winning interception in Super Bowl XLIX.
A Butler for Cooks swap would make sense for both the Patriots and New Orleans Saints. New Orleans has reportedly been shopping Cooks, who has recorded at least 1,100 receiving yards and eight touchdowns in two consecutive seasons. New Orleans has arguably had the league's worst defense during that two-year span.
The Tennessee Titans and Philadelphia Eagles have also reportedly shown interest in Cooks.
As they look to add a few big names, the Patriots might not be able to afford to keep their top free agents under the salary cap. Hightower could return at the right price, but the linebacker might head elsewhere if he receives a better offer. Blount had his best season as a pro in 2016, and New England is reportedly prepared to lose the running back to a team that outbids them.
Letting their top players sign with other teams following a Super Bowl title is nothing new for the Patriots. Cornerback Darrelle Revis re-signed with the New York Jets after winning a championship during his one season with New England. That same offseason, running back Shane Vereen went to the New York Giants after catching 11 passes in the Super Bowl, and linebacker Akeem Ayers signed with the then-St. Louis Rams.
The Patriots were expected to trade Jimmy Garoppolo this offseason, but it appears that the backup quarterback might stay put.
© Copyright IBTimes 2023. All rights reserved.