New ISIS Video: Rome, Jews, Israel, Threatened By Islamic State In Sinai Peninsula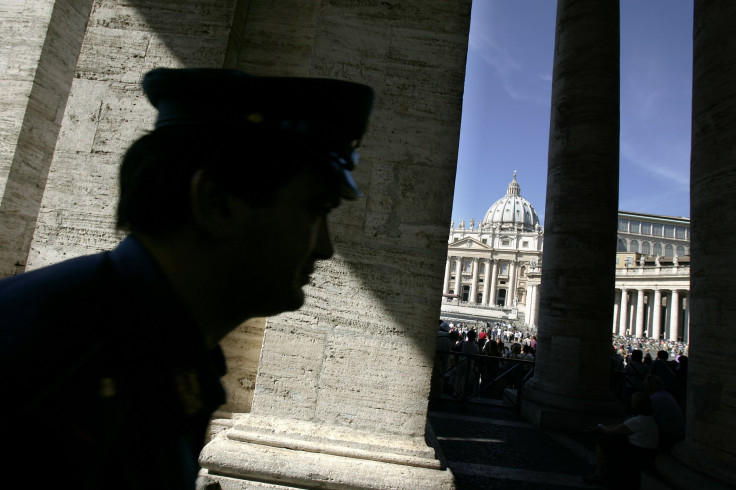 Jewish people and the entire country of Israel were named as targets by purported Islamic State-affiliated group of militants in a new video that surfaced this week, according to a new report. In addition, the video indicated the global terror group has Rome in its crosshairs, the Jerusalem Post reported Wednesday.
The video features an unseen narrator issuing the threats, which were translated by the Middle East Research Institute.
"This is only the beginning, and our meeting [will be] in Rome and Beit Al-Maqdis [Jerusalem]," the narrator says at one point. "Oh Jews, wait for us. The punishment [we have prepared for you] is severe and soon you will pay a high price."
The group identified itself as an Islamic State faction in the Sinai Peninsula called Wilayat Sayna and also implied in the video titled "Desert Flame" that Egypt could also be on the receiving end of its terror, including the country's military forces.
Italy took steps to ramp up its security following the video's release, including fortifying its forces at and around Rome's famed Colosseum. The European country has been steadily increasing its anti-terror efforts against the Islamic States and on Wednesday offered up its military bases and airspaces in Libya to the U.S. led coalition, the BBC reported.
"The government is ready to consider positively a request to use airbases and national airspace, and support the operation, if it is believed that it would lead to a more rapid and effective conclusion of the ongoing action," Italian Defence Minister Roberta Pinotti said. "The success of the fighting aimed at eliminating terroristic centres of ISIS in Libya is of fundamental importance for the security not just of that country, but also of Europe and Italy.''
© Copyright IBTimes 2023. All rights reserved.