New ISIS Video Threatens France With Fresh Attacks: 'We Will Come To Crush Your Country,' Islamic State Warns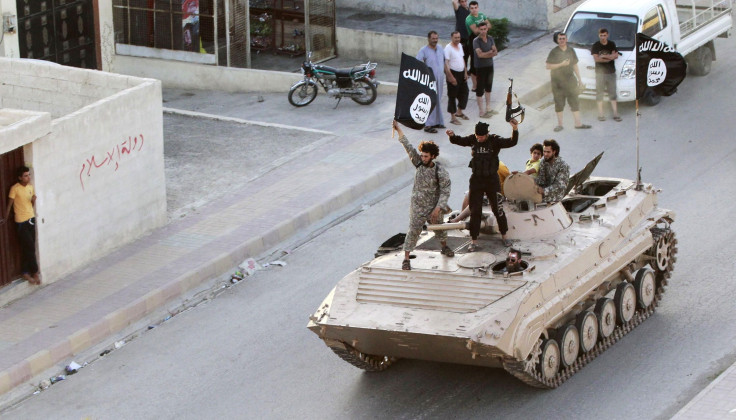 A fighter with the Islamic State group has issued fresh warnings of a new attack on France in a recently released video online. A balaclava-clad militant speaks in fluent French, charging French President François Hollande with declaring a war that he cannot win.
"We will be coming, we will come to crush your country," the militant, carrying a rifle, says as he looks into the camera.
International Business Times cannot independently verify the authenticity of the video, and it was unclear where the film was shot. The video was shared by supporters of the terrrorist organization, also known as ISIS, according to the Daily Mail.
The video was released just a day after the Syria- and Iraq-based militant group reportedly released a video showing the Eiffel Tower crumbling, titled "Paris Has Collapsed." The footage was taken from a 2009 action movie. ISIS members vowed further attacks in the French capital.
ISIS has ramped up threats against the West in recent weeks. This month, its supporters carried out a string of coordinated attacks across Paris, killing at least 130 people and wounding hundreds of others. World leaders responded by committing themselves to defeating the terrorist group.
ISIS has also released videos threatening attacks on New York City and Washington, D.C. One of the videos used images showing a busy Times Square in Manhattan as French music played in the background.
"We will blow it up, the same as we blew up the idols in this good land," one fighter said, referring to the White House. "The victory has been promised to us by our creator, by our Lord."
U.S. officials denied the credibility of the recent threats and said they had no reason to believe an attack was imminent. A manhunt for suspects in the Paris attacks remained underway in Europe as France and Belgium continued to be under states of emergency.
© Copyright IBTimes 2023. All rights reserved.