New Jaguars Owner Shahid Khan Upsets Team Fans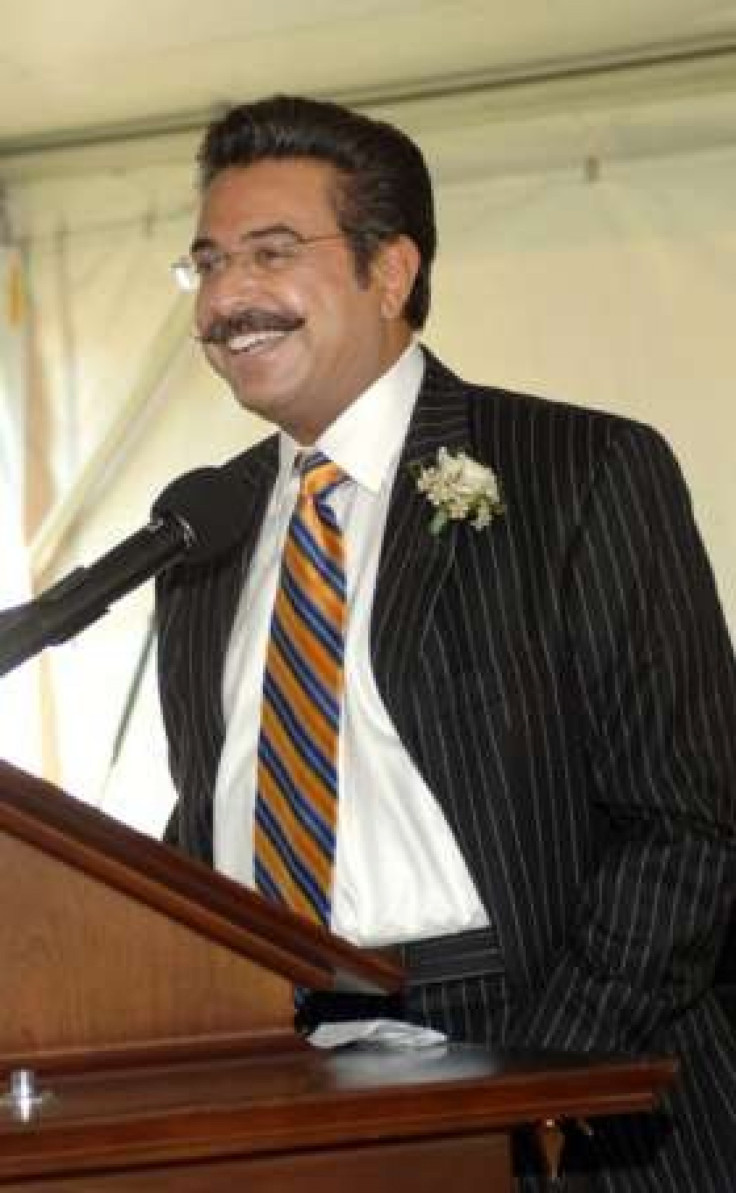 The honeymoon for new Jacksonville Jaguars owner Shahid Khan is over, but it's apparently come from his own doing.
The new NFL owner dissed team fans, creating an uproar among the Florida football franchise's fan base. Khan was apparently trying to explain what it takes to be a Jaguars fan after complaints piled up following Khan's hiring of new coach Mike Mularkey.
I think I can clarify at this point for me a fan is somebody who is a season ticket holder fan for the Jaguars, said the new owner, according to Florida TV station First Coast News. We want to hear from people, we want a huge amount of constructive feedback. We need input, but we need that from fans who are season ticket holders.
Understandably, some fans got quite upset as his remarks, suggesting that a fan couldn't complain unless they were vested as season ticket holders. A spokesperson for Khan, a Chicago-area businessman, said the owner's remarks were off-the-cuff and should be taken as that.
Khan said this as a follow-up via an email statement sent by his spokesperson: All it takes to be a Jaguars fan is to love the Jaguars. And if you love the Jaguars, you're the most important person to me and the entire organization.
Social media exploded with debate on Twitter and Facebook following Khan's initial comments. Khan responded to that in a newspaper interview that he isn't concerned about negative feedback for hiring Mularkey.
When Wayne (Weaver) announced he was selling, probably more than half [the fans on social media] said, 'Oh my God, this is disaster. The team's going to move. Who's this guy coming in? Are we going to have beer in the stadium? Oh gee, it's a Muslim,' Kahn told Tania Ganguli of the Florida Times-Union. The social media was abuzz with that. That's great if half thought it was good for the team being sold. We only have to work on the other half. This (coaching hire) is just like that.
Khan owns the automobile parts manufacturer Flex-N-Gate Corp. Born in 1950 in Pakistan, Khan moved to the U.S. in high school and graduated from the University of Illinois in 1971.
Hebought the Jaguars from team majority owner Wayne Weaver in late 2011.. Khan will has 100 percent control of the team, according to Weaver, calling the businessman a great American success story and someone who is committed to restoring a winning tradition in Jacksonville.
Khan had tried to buy a controlling interest in the St. Louis Rams last year. That deal didn't materialize. But now, Khan says getting the opportunity to buy the small-market Jaguars is a dream come true.thle
I am honored to have recently signed an agreement with Wayne Weaver and his partners to purchase the Jacksonville Jaguars. I have known Wayne for some time and have long admired his spirit, which nearly 20 years ago -- against all odds -- helped make the Jaguars and the National Football League a reality for Jacksonville and North Florida, Khan said in a statement, upon buying the team. Wayne's legacy will be lasting, and I will always be grateful for Wayne's trust and confidence in my commitment to the Jaguars, the NFL and the people of the Jacksonville community.
Owning a team in the National Football League has long been my personal and professional goal. Becoming the owner of the Jacksonville Jaguars would be a dream come true for me and my family but, above all, would be a privilege. To that end, I would like to thank Commissioner Roger Goodell and members of his team for their counsel and guidance throughout my efforts over the past several years.
Upon selling the team to Khan, Weaver fired coach Jack Del Rio in November 2011 after the team's 3-8 start. Last week, the franchise hired Mularkey, the Atlanta Falcons offensive coordinator.
Khan started his first company with a small business loan and a small sum of personal savings. He worked at Flex-N-Gate as a college student, and less than a decade later he purchased the company, merging his initial start-up with it. His company, which employs more than 10,000, makes truck bumpers and rear truck gates for major automotive manufacturers, including the Big Three. His wife, Ann, is also a graduate from Illinois.
© Copyright IBTimes 2023. All rights reserved.