New Jersey Devils Rumors: Contract Talks With Marty Brodeur Break Down, Goaltender to Test Free Agency?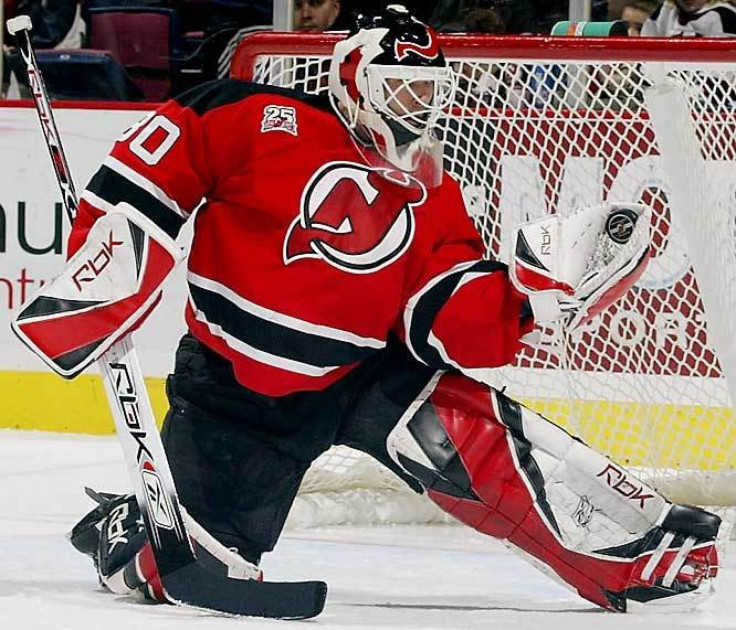 New Jersey Devils goaltender and certain first ballot Hall-of-Famer Martin Brodeur is leaning towards testing the open market when NHL free agency opens on Sunday July 1.
The 40-year-old Brodeur, who won the Calder Trophy in 1993 has played all 19 of his professional seasons for the Devils, but that may change in a few days.
According to TSN's Darren Dreger, Brodeur has had limited contract discussions with the Devils and could still resign with them before Sunday, but he is now leaning towards the open market.
Brodeur has also signed mega agent Pat Brisson, who is the agent for Sidney Crosby, Erik Johnson, Patrick Kane and Daniel Briere among many other NHL stars. Brisson was not brought on board to renegotiate with the Devils, but to do what he does best in the open market.
Though no team has expressed open interest in Brodeur yet, Boston, Chicago, Columbus, Florida, Ottawa, Phoenix, San Jose, Tampa Bay, and Toronto all have need in net and all of those teams will likely kick the tires on Brodeur.
Teams like Toronto and Ottawa may have a slight edge as they would allow Brodeur to return to his native Canada to finish his career, something that undoubtedly holds some romance for a Canadian.
The American teams on the list, especially Boston, Chicago, Phoenix and San Jose, may have a leg up as the addition to Brodeur to any of those rosters immediately elevates them to a Stanley Cup contender.
Brodeur has raised the Stanley Cup three times and made the final only to come up short on two other occasions, including this season against the Los Angeles Kings.
If Brodeur chooses to leave the Devils and doesn't do so through retirement, he will be doing it to get one more shot at the Cup. He has nothing left to prove. He is a seven-time NHL All-Star, Brodeur's trophy shelf sags under his two Olympic gold medals, and his two silver medals from the World Cup.
He has a Calder, four Vezina trophies, five Jennings trophies, and three Stanley Cups. He is the all-time leader in regular season wins, regular season shutouts, playoff shutouts, overtime wins, and 40-win seasons.
Brodeur's situation throws an interesting wrinkle into the free agency season, but it may all be for naught. It is plausible that he or someone in his camp leaked this story in an effort to push the Devils to make a deal. It seems unlikely that he would want to leave the only home he has ever had in the NHL and the Devils don't have a viable replacement for him.
The hockey world will know much more about the fate of one of the greatest goalies ever to play the game on Sunday when free agency opens around the league.
© Copyright IBTimes 2023. All rights reserved.
FOLLOW MORE IBT NEWS ON THE BELOW CHANNELS